News
Marvel's Avengers: Kamala Khan's Ms. Marvel Joins the Game's Roster
The rumors are true: Ms. Marvel is joining Marvel's Avengers as a playable (and awesome) new hero.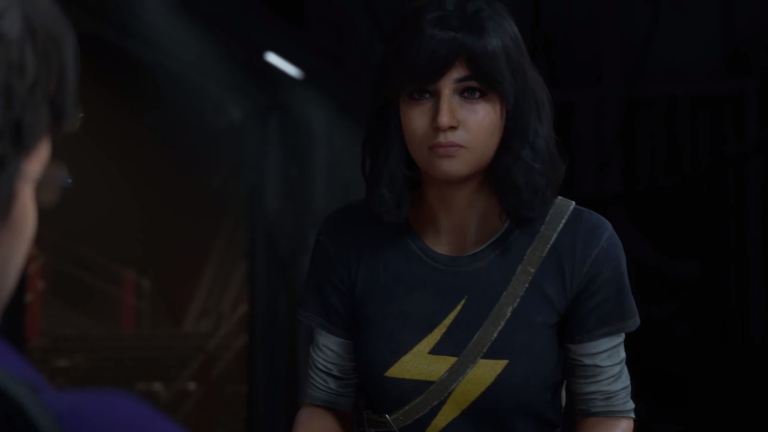 Kamala Khan, aka Ms. Marvel, will be the sixth playable character in Square Enix's Marvel's Avengers game.
As revealed at NYCC 2019, Ms. Marvel will join the game's roster of playable characters and will be voiced by Sandra Saad. We previously mentioned something similar following SDCC 2019, but it was just a rumor at that time. Thanks partially to an on-stage interview given by Saad at NYCC 2019, though, we can now confirm those rumors were true.
"I'm a first-generation American like Kamala Khan," said Saad of her role in the game and her connection to the character. "With that comes a lot of stuff. You grow up not fully being able to relate fully. A lot of teenage angst, because you're not fully accepted anywhere. There's a struggle that comes with that."
In the comics, Khan became Ms. Marvel after Carol Danvers transitioned into the Captain Marvel role. She is known for her ability to manipulate her body by stretching her limbs out (similar to what Mister Fantastic does) and is also able to change her appearance. We'd be surprised if the second ability is utilized from a gameplay perspective in Square Enix's Avengers game, but the first feels like a natural fit based on the action we've seen from the title thus far.
We've also now got to wonder how much more the game's roster will grow. While we'd heard that the list of playable characters would eventually grow beyond the usual suspects we've seen in the game's trailers, it's not entirely clear how many characters we should expect to play as when the game launches and how many more will be added via DLC and other means in the months after the game's release.
Speaking of DLC, it was also revealed at NYCC 2019 that all of the story-based DLC for Marvel's Avengers will be free and the only paid DLC will be for cosmetics. We'll bring you more impressions of what we saw of the game at NYCC 2019 in the near future.
Matthew Byrd is a staff writer for Den of Geek. He spends most of his days trying to pitch deep-dive analytical pieces about Killer Klowns From Outer Space to an increasingly perturbed series of editors. You can read more of his work here or find him on Twitter at @SilverTuna014.