News
Mortal Kombat Team Wants to Make a Marvel vs. DC Game
Ed Boon, custodian of the Mortal Kombat and Injustice franchises, "would love to" tackle Marvel's roster...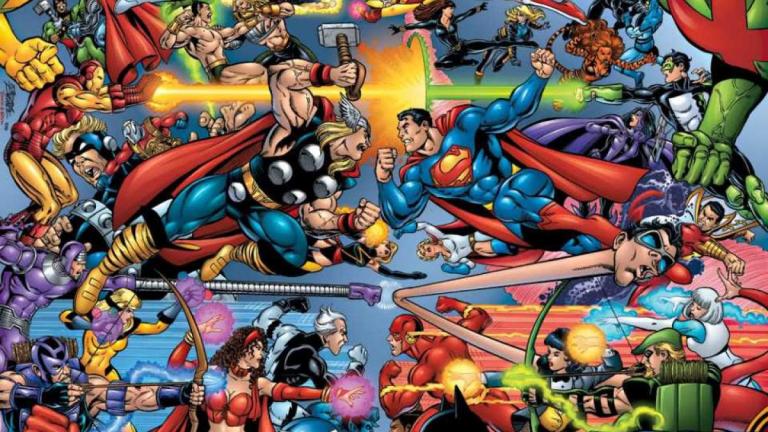 NetherRealm Studios, the developers best-known for their work on the Mortal Kombat and Injustice franchises, would "love to" make a fighting game based around Marvel Comics characters. Or perhaps a title that pits Marvel against DC. Apparently, NetherRealm has even spoken to Marvel about it.
Of course, there have been fighting games starring Marvel icons before: the Marvel vs. Capcom series springs straight to mind, as does the Marvel: Strike Force mobile game. But, in recent years, it's easy to argue that Marvel hasn't had a fighting game on the same scale as Mortal Kombat or Injustice, the latter of which gave DC's roster of comic book characters a whole new platform on which to kick ass.
In a quickfire video interview with Game Informer, NetherRealm's Ed Boon was asked if he has ever had a conversation with Marvel about making a fighting game. It's a question that fans have long been asking, and the answer doesn't disappoint.
"Yes," Boon responded, confirming that he has had a discussion with Marvel at some point. "I did, but I probably shouldn't talk about it."
As for whether that idea excites him, Boon added this: "Oh god, yes. We would love to make, like, a Marvel fighting game, or Marvel versus DC, I think would be the coolest."
In the comics, fans have seen Marvel characters and DC characters clash in combat a fair few times over the years. But the chance to play out those classic clashes – who would win between Iron Man and Batman, for instance – would be an absolute dream for gamers that are fans of these characters.
One potential snag is the fact that NetherRealm is owned by Warner Bros., the company that makes the DC films and TV shows. Marvel, however, is owned by Disney. Getting those two companies to co-operate could be harder than picking a winner between Superman and Thor. Of course, it's WB that publishes the popular Lego Marvel Super Heroes games, so maybe there's a possibility there. We'll be sure to let you know if we hear any news.