News
Marvel vs. Capcom: Infinite Has Flopped
A depleted roster, questionable design decisions, and bad word of mouth seemingly sunk the once-anticipated fighter.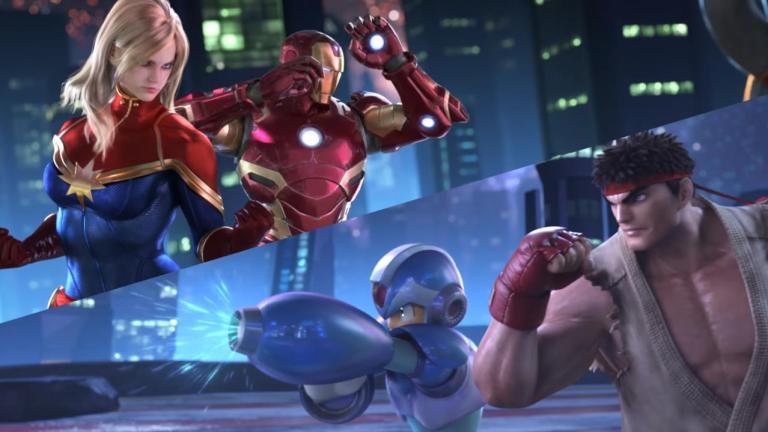 Today in "surprised, not surprised" news, we have Capcom's announcement that Marvel vs. Capcom: Infinite sold significantly fewer copies than originally anticipated. Capcom's latest financial reports reveal that the studio sold one million copies of the fighting game since its release last September. The problem is that the company expected to sell at least two million copies by this time. 
The reason this news may qualify as surprising is that Marvel vs. Capcom: Infinite was seemingly in a good position to be a success. It had been years – six years to be exact – since we last got a Marvel vs. Capcom game, and the fighter's fanbase has been counting the days with their pleas for a new entrant in the series. On top of it all, you have the overwhelming success of the Marvel movies and relatively few games on the market that allow people to relive them in some form or fashion. 
However, those that have followed the development of Infinite know that the game has had to fight an uphill battle. First off, the current state of Marvel prevented Capcom from adding characters like the X-Men to the game's roster. Considering that this franchise really began as X-Men vs. Street Fighter, the absence of those heroes was felt. At the time of its launch, Infinite featured 30 characters from the Capcom and Marvel universes. That's down from the 56 characters featured in the all-time classic arcade fighter, Marvel vs. Capcom 2. 
The game's problems go deeper than its character count, though. Simplified – or strangely altered – mechanics, a story mode that is more interesting to experience on YouTube, and the prevailing feeling the entire game was rushed made it easy for fans of the franchise to stay away. On top of it all, 2017 featured the release of two exceptional fighting games – Injustice 2 and Tekken 7 – while genre fans knew that 2018 was going to kick off with the release of Dragon Ball FighterZ.
The very good news for Capcom is that some of the studio's other recent games have been performing quite well. After a somewhat slow start, Resident Evil 7 ended up selling about 4.8 million copies, Monster Hunter World is off to a seemingly great sales start, and titles like Ultra Street Fighter 2: The Final Challengers seemingly sold above expectations. 
It's highly doubtful that Capcom will be able to turn Infinite's sinking ship the right way up, which could very well spell the end of this series for the foreseeable future. However, it will be interesting to see whether or not Disney's new deal with Fox somehow allows Capcom to add X-Men characters back to the roster. 
It will be even more interesting to see whether or not even that move would make a significant difference in sales.