News
Marvel Ultimate Alliance Pulled From Digital Stores
The Marvel Ultimate Alliance series was barely back in stores before someone pulled it again.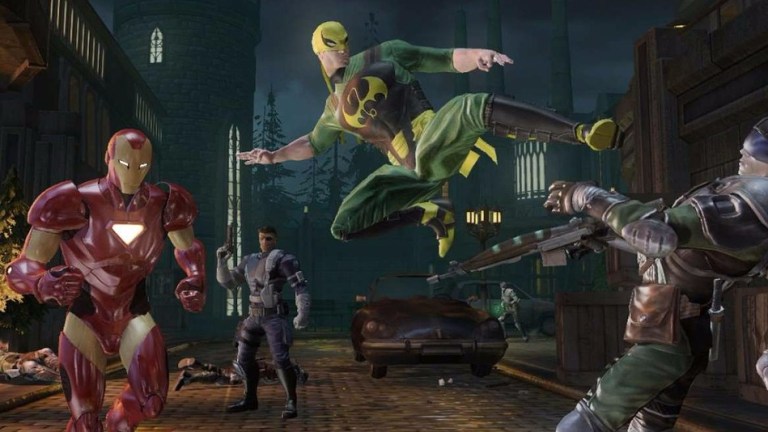 Not long after it was restored to digital marketplaces, Marvel Ultimate Alliance has been pulled from digital shelves once again. 
There's no official word on what happened, but the users at ResetEra actually predicted that this was coming. It started when someone on the forums noticed that the two Marvel Ultimate Alliance games had received a deep discount almost two years to the day after they were re-released via Steam and other digital platforms. Other users chimed in and said that the games were also on sale via Xbox Live at the same time. 
Some speculated that the sales might be related to SDCC in some way, but others felt that the Ultimate Alliance games were about to be removed. The latter theory proved to be true as the games are no longer available via any digital stores. 
As always, anyone who currently owns either title on Steam, Xbox, or other platforms is able to keep them and play them as usual. However, you are no longer able to buy these games if you haven't done so before. 
While this move is somewhat surprising, it's far from unprecedented. Historically, Marvel games are incredibly tough to find via digital marketplaces. In recent years, Disney/Marvel have cracked down on the availability of these games. The most infamous example of this policy is the Platinum Games Deadpool title which pulled from digital stores not long after its release and has made some brief returns to digital platforms since then. 
It's still not entirely clear why Disney/Marvel are so adamant about keeping Marvel games off of the marketplace. Regardless, the policy has prevented us from easily accessing excellent titles such as X: Men Legends, Ultimate Spider-Man, and now, the Ultimate Alliance series. 
Read the latest Den of Geek Special Edition Magazine Here!