News
Marvel Ultimate Alliance 3 DLC Characters Include Punisher, Cyclops, and More
Marvel Ultimate Alliance 3 is getting a host of new characters via several upcoming DLC releases.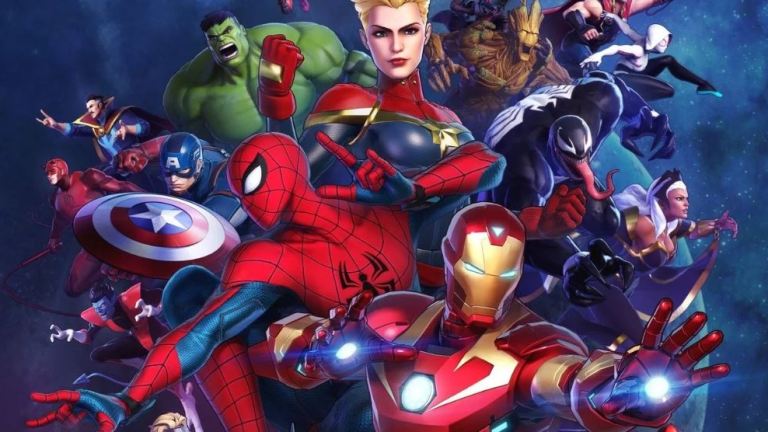 The first wave of DLC characters for Marvel Ultimate Alliance 3 has been revealed, and they include an eclectic collection of some Marvel favorites. 
First off, it seems that characters will be added to the game via a few different methods. For instance, Marvel revealed that Loki will be added to the base game at launch, but you will need to unlock him. They even showcased some of Loki's powers which include the ability to create duplicates of himself and some sweet ice attacks presumably picked up as part of his Frost Giant days.
Cyclops and Colossus are also joining the game's roster, but they won't be part of the launch lineup and you won't have to pay for them. It seems that they will just be added to the game at some point free of charge as part of a free DLC pass set to release on August 30. It's not entirely clear when fans can expect subsequent free additions to the game or what else may be included in that particular DLC pack. 
Finally, we learned that those who purchase the $20 pack for the game will receive access to Blade, Moon Knight, Punisher, and Morbius as DLC characters. It seems that these characters will be added sometime after the game's launch, but the timeline for all of these DLC packs hasn't been revealed just yet. 
Confused? Well, basically, it seems that Marvel Ultimate Alliance 3 will ship with some unlockable characters, will feature characters set to be added to the game as free downloads available sometime after the game's release, and will grant anyone who purchases the $20 expansion pass access to three premium DLC release featuring new characters and other additions. 
It's quite a lot of content, but that's kind of the point. There's a lot of Marvel goodness coming to Ultimate Alliance 3 that will not only please Switch owners and help us get over finishing Spider-Man for PS4 but will surely tide us over until the release of Square-Enix's Avengers. 
Matthew Byrd is a staff writer for Den of Geek. He spends most of his days trying to pitch deep-dive analytical pieces about Killer Klowns From Outer Space to an increasingly perturbed series of editors. You can read more of his work here or find him on Twitter at @SilverTuna014.
Read and download the Den of Geek SDCC 2019 Special Edition Magazine right here!