News
Marvel Strike Force: First Trailer For Mobile Strategy RPG
It's like Captain America always says, "Hey, maybe check this game out when it releases next year."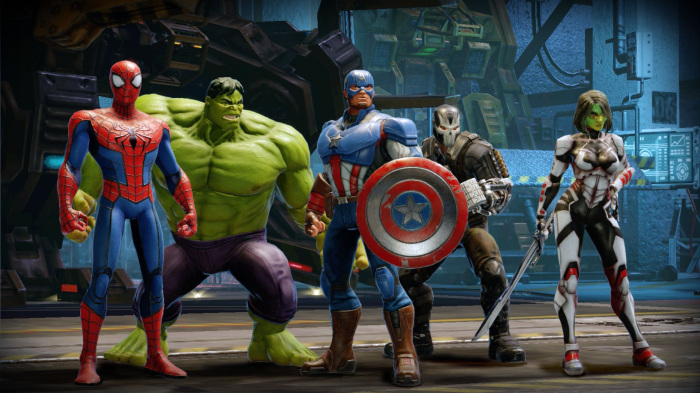 Marvel Entertainment and developer FoxNext Games have released the first trailer for their upcoming mobile strategy RPG, Marvel Strike Force. 
This mobile title will ask players to assemble a team of Marvel superheroes and do battle against a Kree warlord named Ultimus and other, lesser, forces of evil. Ultimus is quite fond of going from dimension to dimension and taking over planets. He's recently arrived on Earth and is hoping that nobody minds if he continues to destroy planets. Naturally, Marvel's mightiest heroes are there to stop him. 
Said roster of mightiest heroes will likely be quite impressive. The full game will reportedly boast 70 playable Marvel heroes that include such names as Spider-Man, Luke Cage, Iron Man, and The Incredible Hulk. The current theory is that some of these heroes will be locked behind some kind of paywall, but it is not currently known how – or if – Marvel Strike Force will charge you for new characters. 
Similarly mysterious is the game's actual gameplay. From what we can tell, Strike Force will play like a slightly watered down take on a title like Baldur's Gate. That means that you can expect to level up your characters, equip new items, and acquire new abilities that will be used during tactics-based combat sequences. It also seems that the game will offer both PvP and PvE options, but there has been no word on how the game's multiplayer will work. What we do know is that you will be able to form guilds with friends and play with them later. It's even been rumored that there are major raids towards the end game. 
There's no release date available for Marvel Strike Forces, but it should be available sometime next year for all major mobile devices. There is also supposed to be more mobile Marvel games in the works from Fox and Marvel, but there is no more information available regarding their development at this time.