News
Marvel to Publish Origin Story For League of Legends Hero Ashe
Riot Games and Marvel are teaming up to tell the origin of one of the game's heroes.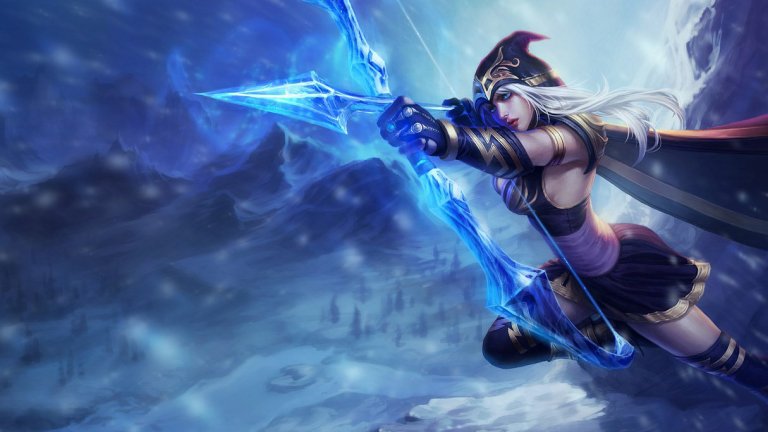 Marvel and Riot Games are teaming up to tell the origin story of League of Legends hero, Ashe. 
The two companies confirmed the release of League of Legends: Ashe: Warmother, a new comic devoted to telling the origin of Ashe. The comic will be written by Riot Games' Odin Austin Shafer and most of the art will be handled by Nina Vakueva (a freelancer who has worked on projects like Heavy Vinyl). The story is expected to be released sometime during May 2019. 
League of Legends fans are already pointing out that Ashe is a fairly interesting choice for this new venture. Even though the character has been around for quite some time and has been featured prominently in some marketing material, there are still a lot of questions regarding the specifics of her backstory. What we do know is that Ashe is a bow master, a princess, and a descendant of three legendary sisters. While she is beloved by her tribe, there are many who have attempted to have her killed over the years. 
The upcoming comic will almost certainly expand upon that story a little more and shed some light on the specifics of her relationship with hostile tribes and her own people. However, all of that information is a bit speculative as Marvel and Riot have yet to share any substantial information regarding the game's plot beyond the basics they included with the confirmation of this comic's existence. 
It sounds like the plan is for this to be the first in a series of League of Legends comics published by Marvel, but that could all, of course, depend on the success and reception of this initial outing. It would be hard to imagine the two sides not continuing to work together if Ashe's story proves to be a hit, but you can never be sure when it comes to such major companies working together. 
So far as that goes, it seems Riot is at least excited by the possibility of expanding League of Legends' universe via such collaborations. The company's head of creative development, Greg Street, noted that he sees "similarities between the League of Legends Universe and the Marvel Universe."
Matthew Byrd is a staff writer for Den of Geek. He spends most of his days trying to pitch deep-dive analytical pieces about Killer Klowns From Outer Space to an increasingly perturbed series of editors. You can read more of his work here or find him on Twitter at @SilverTuna014.