News
Mario Sports Superstars Release Date, Trailer, & Latest News
Everything you need to know about Mario Sports Superstars, including latest news, release date, trailer, and much more!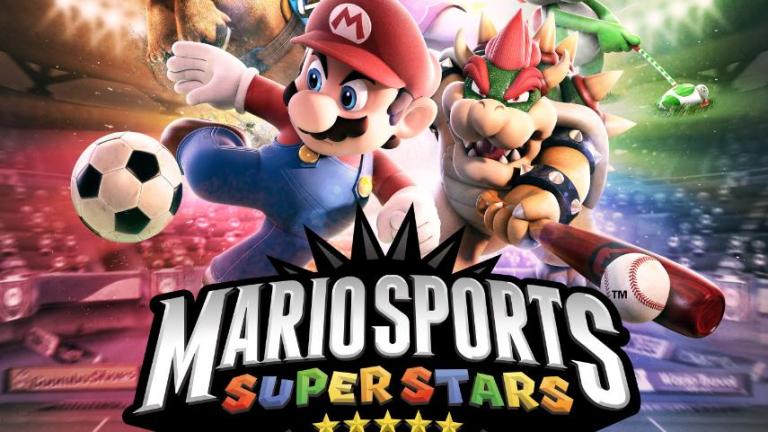 Mario Sports Superstars Latest News
Mario Sports Superstars lets you play five different sports – soccer, tennis, baseball, golf, and horseback racing – with Mario and friends. The latest trailer shows off some of the features in the game. Unfortunately, it's in Japanese, but you can get the gist of what they're talking about. 
Check it out below:
Mario Sports Superstars Release Date
Mario Sports Superstars will arrive in Spring 2017. The game is coming exclusively to 3DS. 
Mario Sports Superstars Trailer
You can watch a trailer of the game below:
A bunch of other trailers highlighting the different sports in the game have also been released. Here's soccer:
Check out golf:
And here's baseball:
You haven't lived until you've seen Mario on horseback. Check out the video below:
Mario Sports Superstars Details
Mario Sports Superstars is a new sports game coming to the 3DS, starring many of your favorite characters from the Nintendo universe. The game will include five different sports: baseball, soccer, tennis, golf, and horse racing. Yes, I said horse racing!
You'll be able to compete on your own in single-player matches and tournaments, or you can play with friends in local and online multiplayer. 
While it's not meant to be an exact simulation, Mario Sports Superstars will take a realistic approach to all five sports. Each sport will feature full-size teams, too. Soccer, for example, will be 11-on-11.
"These are full-scale sports, and there's more to them than you may expect," said Nintendo senior product marketing manager Bill Trinen in this morning's Nintendo Direct.