News
Mario Kart Tour: Release Date, Trailer, Price, and News
What we know about the Mario Kart Tour, including latest news, release date, price, and much more!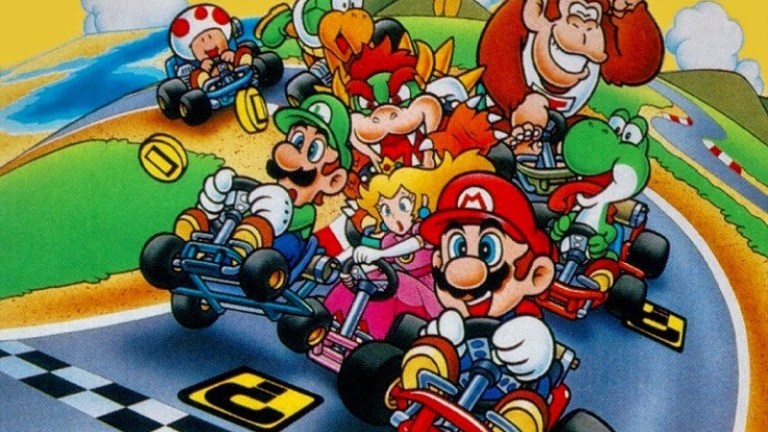 Nintendo is bringing Mario Kart to mobile devices! The company made the announcement on Twitter in early 2018: "The checkered flag has been raised and the finish line is near. A new mobile application is now in development: Mario Kart Tour!"
While Mario Kart is one of Nintendo's most well-known properties, this new project for Android and iOS is being kept under wraps, with only leaks and rumors to keep fans busy until the Big N decides to drop some official information. This new venture continues Nintendo's theme of releasing some of its best-known properties on mobile – albeit in modified form. Mario emerged as the paid-for infinite runner, Super Mario Run, while Fire Emblem Heroes and Animal Crossing: Pocket Camp offer free-to-play experiences for touch-enabled devices.
It'll be fascinating to see how Nintendo can offer a satisfying racing experience on a smartphone without cannibalizing sales on one of its most successful console titles. Here's everything we know about this upcoming mobile game:
Mario Kart Tour Trailer
While no official trailer or footage has been released by Nintendo, a short clip from the game's beta has inevitably made its way onto the internet. You can find some video of the game, as well as some screenshots, on ResetERA. It's important to note that the footage is from the Mario Kart Tour beta. The final product may be significantly different by the time of release.
Mario Kart Tour Beta
Mario Kart Tour's Android version will enter a closed beta period from May 22 to June 4. This open beta will be limited exclusively to Android users in North America and Japan. Nintendo has said that they are limiting the number of people that can participate in this beta, so if you want a chance of playing the game early, you should register for it now via this website. 
Mario Kart Tour Release Date
Mario Kart Tour is now set to release on September 25th for iOS and Android. Pre-registration is still available via this website.
Mario Kart Tour Price
In a recent interview, DeNA exec Isao Moriyasu revealed that the game will be "free to start," which pretty much means that it'll be free to play like most of Nintendo's other mobile offerings thus far.
John Saavedra is Games Editor at Den of Geek. Read more of his work here. Follow him on Twitter @johnsjr9.