News
Mario Kart Tour Hides Features Behind a Monthly Subscription Fee
It turns out that Mario Kart Tour is riddled with microtransactions.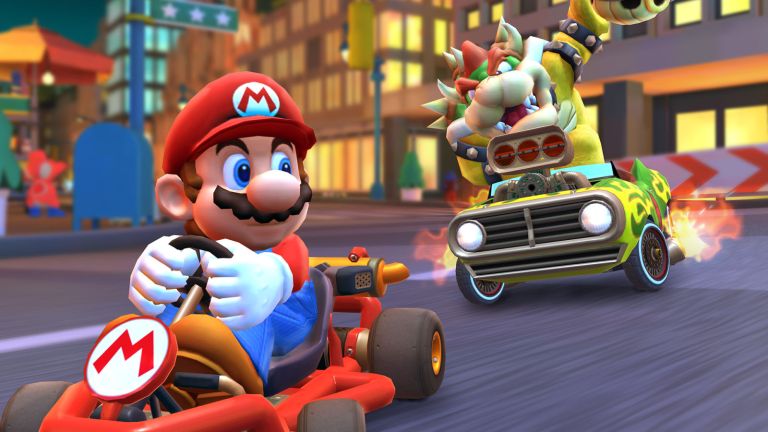 Nintendo has revealed the microtransactions available for Mario Kart Tour, and they're pretty shocking. 
First, we have the Gold Pass. The Gold Pass is a kind of battle pass for the mobile title that will set you back a stunning $4.99 a month. That's more than the cost of Switch Online, and it's the same price as Apple Arcade and Google Play Pass. Those last two services allow you to access hundreds of games. 
What features can you access with the Gold Pass? Well, you're going to need to buy it if you want to play Mario Kart Tour in 200cc mode, the fastest mode available in the game. It also unlocks the ability to earn badges for completing certain objectives as well as some high-value rewards that include new racers, karts, and rubies. You'll get a two-week free trial for the Gold Pass, but the fees start to kick in shortly thereafter. 
What's truly incredible is that Mario Kart Tour offers the chance to buy microtransactions on top of that arguably absurd monthly subscription fee. You'll need rubies if you want to purchase karts, racers, and the game's equivalent of randomized loot boxes. Yes, this mobile game features randomized loot boxes, micro currency, and a subscription pass. 
On top of all that, it turns out that there isn't even an online multiplayer option in the game. You race against bots by default, which is particularly annoying considering that Mario Kart Tour features some already simplified racing mechanics. It really makes you wonder whether or not you should even bother with the game. 
Nintendo's previous mobile games have been hit and miss (mostly misses), but this is arguably the company's most aggressive microtransaction system yet. While we'd hoped that Nintendo might push the Super Mario Run format a little harder (pay a little more for a mobile game but get a complete experience for the price), this seems to indicate that will not be the case. 
Matthew Byrd is a staff writer for Den of Geek. He spends most of his days trying to pitch deep-dive analytical pieces about Killer Klowns From Outer Space to an increasingly perturbed series of editors. You can read more of his work here or find him on Twitter at @SilverTuna014.