News
Man of Medan: Release Date, Trailer, Everything We Know
The studio behind Until Dawn brings us Man of Medan. Here's everything you need to know about the game...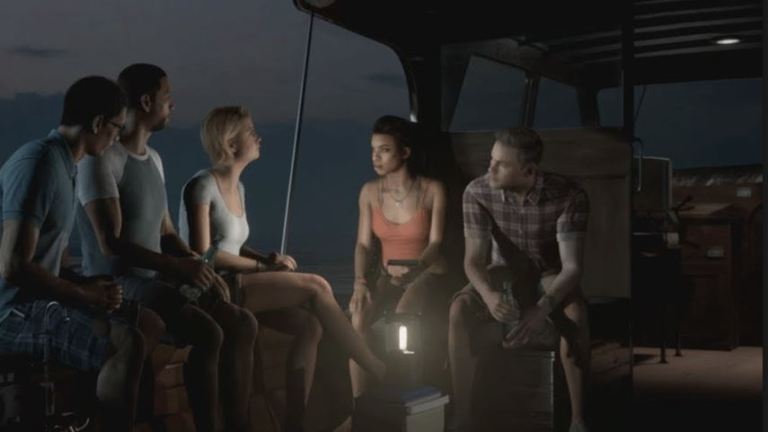 Until Dawn developer Supermassive Games next title is a horror series called The Dark Pictures Anthology.The first installment is called Man of Medan, which will treat players to plenty of scares aboard a haunted ship. 
Much like Until Dawn, the games in the Dark Pictures Anthology will keep track of the player's choices and present different versions of certain events based on the decisions they make. If Until Dawn is any indication, said versions of those events may include major characters living or dying. 
Unlike Until Dawn, which was presented in the style of a serialized show, this series will borrow the classic horror anthology format. That means that each game in it will tell a separate horror story that may be connected by some kind of framing device. However, that last part hasn't been confirmed at this time. 
Man of Medan will tell the story of a group of young divers who stumble upon a wrecked airplane buried deep in the ocean. Their discovery seems to have awakened something they can't quite explain. They must find a way to solve this mystery and survive. 
While any horror project that the Until Dawn team works on carries a certain level of hype, this series is especially intriguing. Simply put, there are not nearly enough horror anthology games on the market. Films like Creepshow demonstrate how well that format can work when it's done right, and we trust the Until Dawn team's ability to explore the advantages of this somewhat isolated storytelling format. 
Here's everything else we know about the game:
Man of Medan Release Date
The Dark Pictures Anthology: Man of Medan arrives on Aug. 30. The game is coming to PlayStation 4, Xbox One, and PC. 
Man of Medan Trailers
In this new trailer, Supermassive games confirmed that Man of Medan will feature a couple of different multiplayer modes designed to officially implement some of the ways that people enjoyed Until Dawn with others. Check out this exciting preview:
Check out the new trailer:
And here's the announcement trailer:
Matthew Byrd is a staff writer for Den of Geek. He spends most of his days trying to pitch deep-dive analytical pieces about Killer Klowns From Outer Space to an increasingly perturbed series of editors. You can read more of his work here or find him on Twitter at @SilverTuna014.