News
Madden 25: Where Is Our Fix for The Too Many Injuries Issue?
Madden 25 players have surely noticed a ridiculous amount of injuries for Madden 25...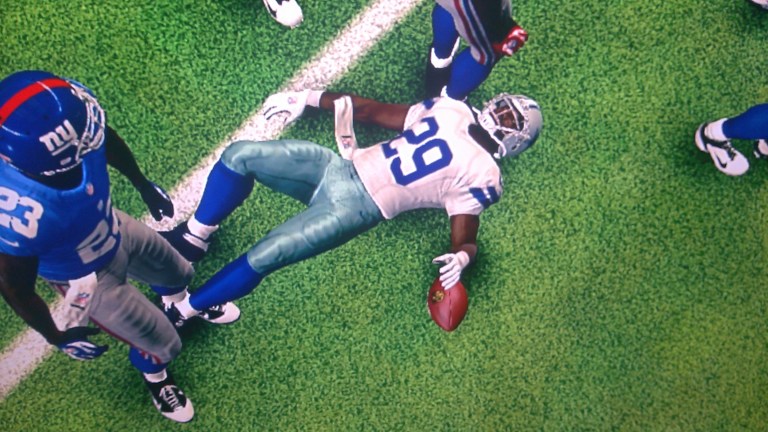 There's been a lot of outcry from the sports gamers out there in the past two weeks, due to the Madden 25 launch.  But, while the general consensus about Madden 25 is that it is pretty great, it does have one MAJOR, at-times game-breaking flaw: there are way too many injuries!
Anyone who has played even one game of Madden 25 noticed a player getting injured. I, myself, noticed it right from my first game as the Miami Dolphins, when Ryan Tannehill was injured on the first play.  At the time, I didn't think anything of it–until I played another game, and he was injured yet again.  I thought something was up, so I tried using a different team (Ravens). This time, Ray Rice was injured after the first quarter.
What the hell?
If you're doubting my truthfulness here, play three games of Madden 25 on All-Madden difficulty.  If you don't get at least 3 different injuries, I'd be greatly surprised.
[Related Article: The Reason Madden 25 Sold 650k Units less than Madden 13]
Gamers are flocking to the forums, Reddit, and other websites to voice their complaints.  In fact, check out this article from The Onion for a couple of laughs.
But, here we are two weeks after Madden 25's launch, and we still don't have an update/fix for the ridiculous amount of injuries.  There shouldn't be injuries in every single game you play.  Sure, the NFL has its share of bone-breaks and concussions, but it should not be an every game occurance in Madden 25.
Of course, gamers are able to manually adjust the injuries slider down a notch, but then that puts your game into "Pro" difficulty, and not the "All-Madden" difficulty. 
Now, I'm in the playoffs for my Connected Franchise, but I'm forced to use second string QB Matt Moore instead of Tannehill, and my third string RB (I don't even remember his name) instead of Miller or Thomas.
So, EA, please fix the ridiculous amount of injuries that occur in Madden 25 so that players can avoid unfortunate situations like this in the future of their Connected Franchises.