News
Madden 18 Release Date, Trailer, & Everything Else We Know
Madden 18's story mode is looking surprisingly good.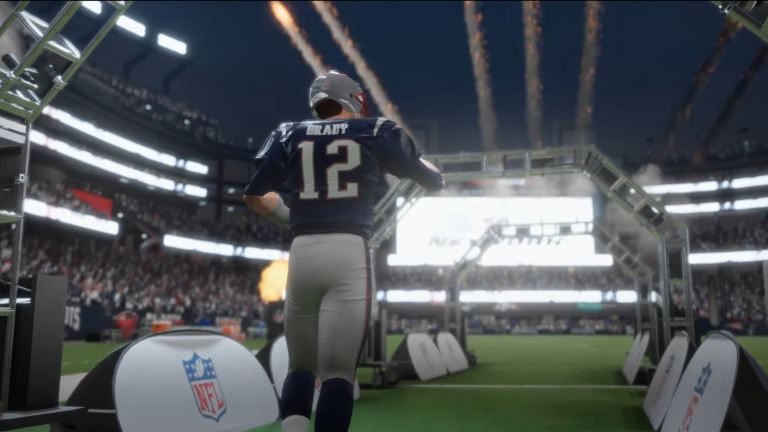 Madden 18 Latest News
The latest trailer for Madden 18 shows off this year's new story mode, now called Longshot. It has a real Friday Night Lights-type vibe as it casts players into the role of a small town kid just trying to make it into the NFL. 
Madden 18 Release Date
Madden 18 will release on PlayStation 4 and Xbox One on August 25th. At this time, there has been no official announcement concerning a Switch version of the game. Those with EA Access memberships will be able to play Madden 18 for up to 10 hours starting on August 17. 
Madden 18 Trailer
The first trailer for the next Madden game showcases Tom Brady in action and hints at some kind of rise to fame or comeback story mode. Take a look: 
Madden 18 Details
As we all know, EA is not the type of company who justifies a sequel just because it will look slightly better. No, this Madden will feature exclusive special edition pre-order bonuses the likes of which will surely revolutionize the industry. Those who pre-order the standard version of the game will be treated to five free Squad Packs and will be able to choose an Elite player to use for their Ultimate Team. 
However, those who pre-order the G.O.A.T. Edition of the game will also have the ability to add one of five G.O.A.T. players to their Ultimate Team. Sadly, no actual goat is included with that version of the game, but we remain certain that it will still be a tremendous value. 
There's no word yet on gameplay alterations, but as previous Madden games have featured gameplay tweaks based on the skills of the game's cover athlete, we can only assume that this latest installment will feature a mode in which you try to bring your team to a Super Bowl following a four-game suspension for participating in a ball deflating minigame. There's no word yet on whether Madden 18 will also feature a mode in which you must dodge your political affiliation during press conferences.
Madden 18 Cover
We know that you've been hitting your F5 key with the unchecked fury of a thousand football fans these past few weeks just waiting for an update on who is going to be the next Madden cover athlete. It is our proud privilege and duty to inform you that the next face of the Madden franchise is none other than Mr. Tom Brady.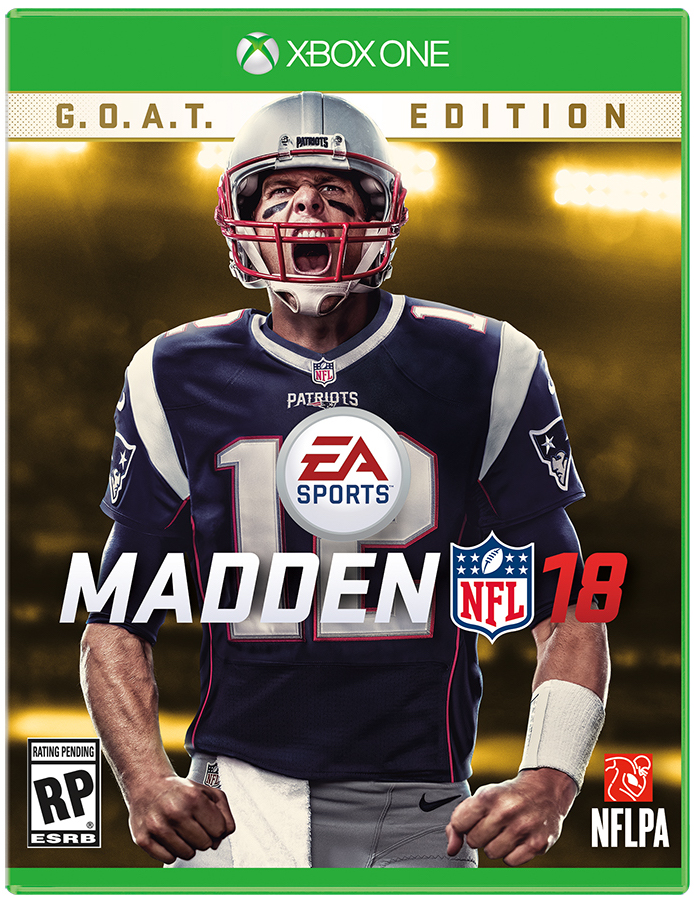 Yes, Madden 18 will finally give Tom Brady the mass exposure he so richly deserves. Actually, this is the first time that EA has featured two members of the same team on back-to-back Madden covers. Madden 17 featured New England Patriots tight-end – and notorious party monster – Rob Gronkowski. 
Beside's Brady's mug, what does this new installment have to offer? Well, Madden 18 will actually be the first game in the franchise powered by the Frostbite engine. EA claims that this will help ensure that Madden 18 exhibits a "significant visual leap" forward in terms of how the players, crowds, and stadiums look.