News
Mad Catz Will Dominate Android Console Market This Holiday
At this point, I no longer even consider Gamestick or Ouya competition...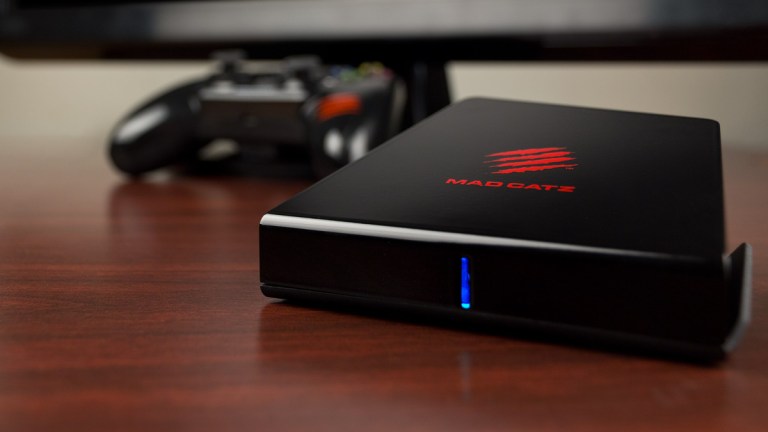 Android gaming is set to take a big leap forward with Mad Catz's entry into the Android console market.  The company is determined to beat out Ouya and Gamestick to be THE Android console everyone has, and hopes to dominate the market with their own console. After a hands on demo with Mad Catz at E3 2013, there's no longer any confusion as to what Android gaming console I intend to pick up: Mad Catz's Project M.O.J.O.
Unlike the other consoles, M.O.J.O. is open source and already uses Google Play and Amazon's Appstore, so you won't have to re-purchase games you already own. But, that's not the major selling point of M.O.J.O., in my opinion.  The magic is all in Mad Catz's own controller, which sports a 6ms response rate, unheard of for bluetooth controllers.  It is the most responsive android controller I've used, and has a nice weight to it as well, so it doesn't feel like you're going to break it.
I've played Ouya, and despite the fact that it simply works well, there's no umphf to it; no sparkle; nothing dazzling about it. The biggest flaw of the Ouya is that it only has 137 games, as opposed to full access to the Google Play store.  I have not gotten my hands on the Gamestick yet, but from what I've read and seen around the net, its controller may be convenient, but not as playable.
We don't have the full specs for M.O.J.O., but the demo version already boasts a Tegra 3 processor, with the promise that the retail version of the console will be even better.
My only concern with Mad Catz's Project M.O.J.O. is that we do not yet have a price for it.  Assuming it doesn't break $299, I will definitely be recommending it over Ouya and Gamestick, which are both under $100. I'm hoping to see it at $199, as it would be well worth it at that price.
I still have no idea what M.O.J.O. stands for, though…
Like us on Facebook and follow us on Twitter for all news updates related to the world of geek. And Google+, if that's your thing!