News
Mad Catz Has Been Resurrected Under New Ownership
The company has taken the first steps towards a difficult comeback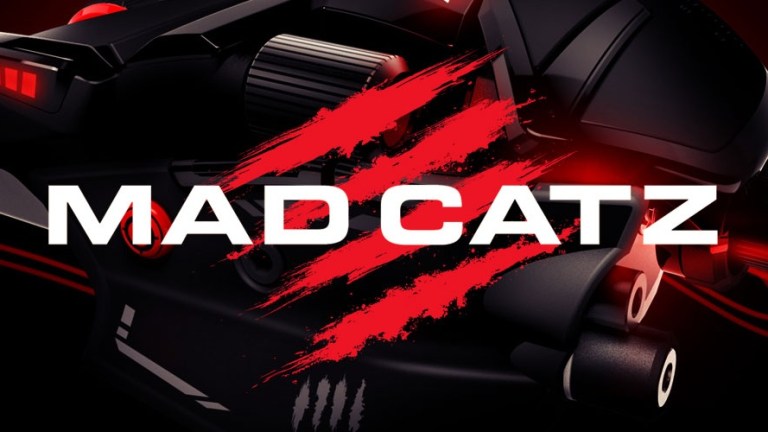 A little over a year ago, hardware manufacturer Mad Catz filed for Chapter 7 bankruptcy. While that wasn't technically the definitive end for the brand, few people believed Mad Catz could ever make a comeback. 
However, that appears to be exactly what is happening.
Mad Catz has been resurrected by a mysterious group of investors in Asia. The new owners reportedly worked for Mad Catz prior to the company's bankruptcy filings and effectively closed down. The new CTO of the company is an American named Arnie Grever.
Alex Verry, a former PR director for Mad Catz, told Eurogamer that this is "not a case of a nameless corporation buying the assets and running the brand down." It seems the new investors are genuinely interested in reviving the Mad Catz brand and seeing it succeed. 
The company's first chance to prove that they are serious about this comeback attempt will come during the Consumer Electronics Show in Las Vegas next week. Representatives from Mad Catz will attend that event and show off a new range of peripherals that include gaming mouses, mechanical keyboards, and a new gaming headset.
If you are one of many old-school gamers who grew up with a Mad Catz peripheral in the household, you may be wondering what happened to the company. Well, the full answer to that question dates back to the early 2000s when the hardware manufacturer began experiencing some diminishing returns. The problem only worsened in later years. In fact, Mad Catz became so desperate for a turnaround that they went so far as to co-publish Rock Band 4. They hoped that the hardware sales that game resulted in would directly benefit them. 
Unfortunately, Rock Band 4 debuted sometime after the rhythm genre bubble had burst. The game was considered to be a bust by just about every market analyst. Because Mad Catz invested so heavily in the failed sequel, they ended up failing right alongside it. 
From that point, Mad Catz' Chapt 7 bankruptcy filing was just a matter of time. What is less certain is how this new incarnation of Mad Catz will fare. After all, the Nintendo Switch is selling especially well, and the design of that console encourages the purchase of quite a few hardware accessories. The PC peripheral scene, meanwhile, is as alive as ever.