News
Lucasfilm Games Not Developing New Star Wars Titles
Despite earlier reports, Lucasfilm isn't taking game development in-house. Sorry, Star Wars fans...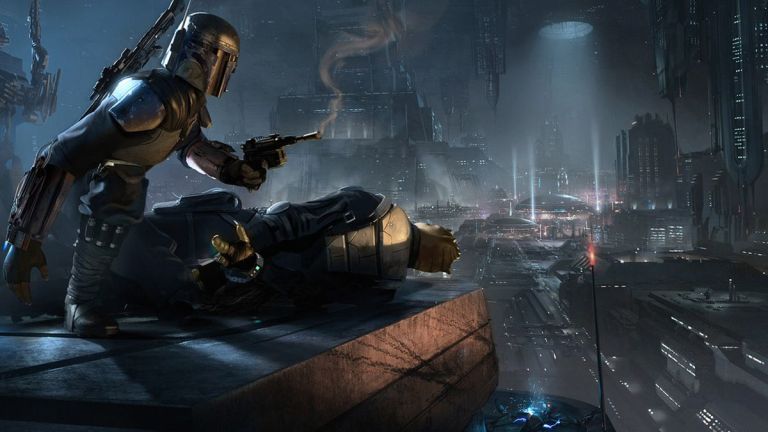 Lucasfilm isn't bringing game development in-house despite recent reports that the company was reviving Lucasfilm Games, the studio that preceded the legendary LucasArts. The initial reports were based on a series of job listings on Disney's Careers page. Since then, Disney has clarified its position on game development. 
Lucasfilm Games, a team within Lucasfilm that supports third-party licensees on Star Wars titles, has actually existed in its current form for quite some time. While the job listings in question, including for a producer and brand art coordinator, do confirm that the team is expanding, Lucasfilm Games isn't actually shifting to game development in-house. 
Disney also confirmed that it's still committed to its licensed game development model, supporting the studios working on games based on its IP. Additionally, despite the rumors that Disney is unhappy with Electronic Arts' work on the Star Wars franchise, the company is still committed to its relationship with the game publisher.
The original report came from PCGamesN, which suggested that the job listings posted earlier this week might mean that Lucasfilm Games could take over Star Wars game development. An additional report from PC Gamer, which included a screencap of job listings from 2017 for a technical artist, engineering manager, producer, community manager, and a lead game designer (all traditional positions at a games studio), added further fuel to the fire.
Fans hoping that EA would lose the exclusive rights to develop Star Wars games will have to wait a bit longer, it seems.
Slow output, a microtransactions controversy, and a series of canceled projects hasn't exactly won the publisher any new Star Wars fans since it gained the exclusive game rights in 2013. There's still a chance EA might turn things around with Jedi: Fallen Order, an upcoming action-adventure title from Respawn Entertainment, which is currently flying high thanks to the excellent Apex Legends battle royale game. 
For those of you wondering about the original Lucasfilm Games, the former development studio was founded in the '80s by George Lucas in an attempt to branch out to interactive entertainment. The studio developed original IP for several Atari consoles and the Commodore 64. Interestingly enough, Lucasfilm Games' output didn't include any Star Wars games since Atari held the development rights to the franchise at the time. Maniac Mansion and The Secret of Monkey Island, two cult classics of the point-and-click adventure genre, remain the studio's most famous titles. In 1990, the developer was reorganized as LucasArts.
John Saavedra is Games Editor at Den of Geek. Read more of his work here. Follow him on Twitter @johnsjr9.