News
Little Nightmares Being Adapted into A Television Series
Nightmare Before Christmas director Henry Selick will helm the show's pilot episode.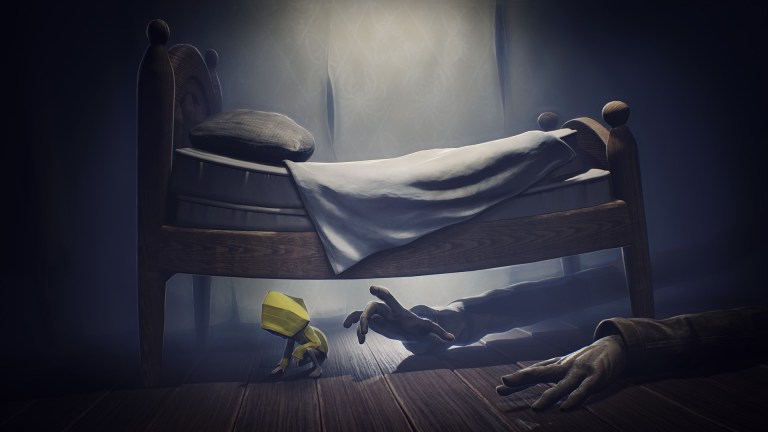 Little Nightmares is just now starting to make waves among gamers in love with its dark style but the title has already captured the attention of television executives. 
The Hollywood Reporter is reporting that Anthony and Joe Russo, the team responsible for Captain America: Winter Soldier and Captain America: Civil War, are teaming up with A Nightmare Before Christmas director Henry Selick to adapt Little Nightmares into a television series. 
As it stands, the deal appears to be for a serial, multi-season series and not a television movie or mini-series. The Russos are handling the development and executive producer related aspects fo the show while Selick will be helming the pilot episode and may remain involved in a creative capacity from there. DJ2 Entertainment, the same studio behind the upcoming adaptations of Life is Strange and Sonic the Hedgehog, will also be assisting with the show's finance and development.  
Apparently, it was members of DJ2 who first noticed the game while it was still in development. They partnered with publisher Bandai-Namco early on in the project and eventually granted adaptation rights for the game to the Russos. 
The involvement of the Russos is certainly a sign of potentially great things to come as the duo is at the forefront of some of Marvel's greatest films and are currently wrapping up work on Avengers: Infinity War. However, its Selick who will likely jump out at those who have played Little Nightmares. The game has been described as a kind of spiritual gaming successor to Nightmare Before Christmas and other pieces of entertainment with that dark children's fantasy style. Selick should be a natural fit for this world even if he only does stay on to direct the pilot episode. 
Given Little Nightmares' bizarre mix of childish sensibilities and violent implications, it's going to be very interesting to see what kind of show this ends up being and how the showrunners manage to stretch the game's somewhat short premise into a multi-episode series. That being said, we're incredibly excited to explore more of the game's world no matter what form it may take.