News
Liquid Media Purchases Rights to Street Fighter: The Movie and Other Acclaim Games
Some of the worst Acclaim games (including Street Fighter: The Movie) may get a second chance.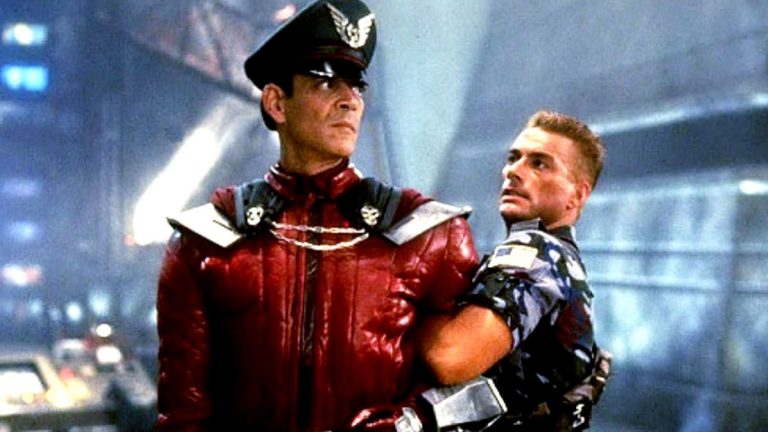 Liquid Media has purchased the rights to 65 games in the old Acclaim library. 
The Canadian company purchased the rights to these titles from Throwback Entertainment (a company that acquired the rights to many Acclaim titles after the former video game publisher went out of business in 2004). The rights to these games reportedly cost Liquid Media about $1 million. 
What did they get for that money? Well, they seemed to have purchased a lot of the games that are largely responsible for Acclaim going out of business in the first place. The full list of titles (which you can find here on Geekwire) includes games like Big Foot, Cutthroat Island, and the infamous Street Fighter: The Movie (the…umm…game). It also includes the rights to some more well-known games like NBA Jam (at least some of the lesser NBA Jam titles), NFL Quarterback Club, Bubble Bobble, and some of the Bust A Move games. 
However, the situation surrounding some of the bigger names on this list is a bit complicated. Just because Liquid Media owns the rights to Street Fighter: The Movie doesn't mean they can start making Street Fighter games. Similarly, owning the rights to some classic sports games doesn't mean they can start developing NBA and NFL titles. The rights seem to be limited to the specific games in question. Even the release of those specific games is potentially complicated by other issues involving expired licenses and similar legal problems. 
So why would anyone buy the rights to these games? Well, Liquid Media representatives noted the recent rise in retro gaming popularity (specifically the success of the NES and SNES Classic Editions as well as the upcoming release of the PlayStation Classic) as justification for acquiring some of these old properties. That would seem to suggest they're interested in some kind of bundle release, but the wording of their press statements hint at some kind of remasters. 
Regardless, we tend to think that Liquid Media has overestimated the lasting appeal of
Street Fighter: The Movie
(the…umm…game). 
Matthew Byrd is a staff writer for Den of Geek. He spends most of his days trying to pitch deep-dive analytical pieces about Killer Klowns From Outer Space to an increasingly perturbed series of editors. You can read more of his work here or find him on Twitter at @SilverTuna014.