News
Life Is Strange: Before the Storm Trailer, Latest News, & Release Date
Indie music, musings, and more in this latest Life is Strange trailer.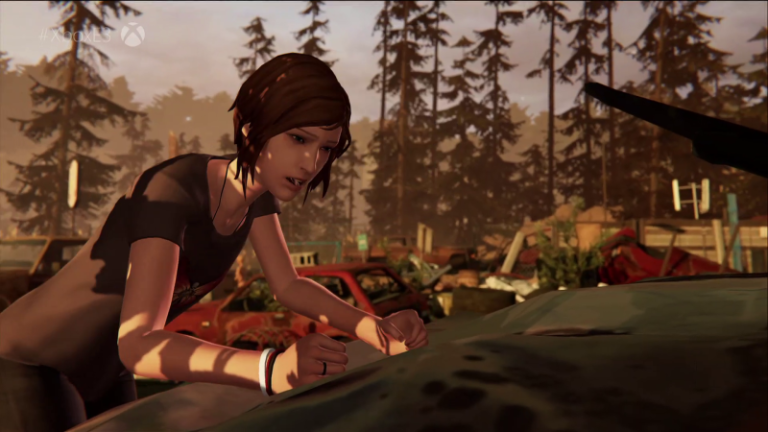 One of the best episodic adventure games of the last ten years, Life is Strange, is getting a somewhat surprising prequel. Before the Storm features Chloe Price in the aftermath of her father's death but before the supernatural adventures of the original. 
Here's everything we know:
Life Is Strange: Before the Storm Latest News
We quite enjoyed the first episode of Before the Storm and look forward to playing the next chapter in this adventure, "Brave New World." It's set to arrive on October 19th, but you can enjoy this trailer for the second episode while you wait. 
Life Is Strange: Before the Storm Release Date
The first episode of Life is Strange: Before the Storm will release on August 31st for PlayStation 4, Xbox One, and Steam. 
Life Is Strange: Before the Storm Trailer
A new trailer has arrived for Life Is Strange: Before the Storm! Check it out below:
Deck Nine Games details how they brought this prequel to life and what makes the game's lead characters so special. Here's the video:
Here is the first trailer for Life is Strange: Before the Storm.
We knew that Life is Strange is going to get a sequel from developer Dontnod, but we only heard rumors regarding the possibility of a prequel to the popular adventure title. This prequel will only be three episodes long with the first episode releasing on August 31st. Ther's nothing to suggest that this will be an Xbox One exclusive despite the fact that the game premiered during Microsoft's conference. 
It hasn't been confirmed whether or not this game is being developed by Dontnod, but we wouldn't be surprised to learn that the studio is not fielding this prequel given that they are working on a sequel to the original title at the moment. If that is the case, we are unsure who is developing Before the Storm at this time.
In fact, much of this game remains shrouded in some darkness. Given the narrative progression of the original adventure, it's not clear whether or not this title will emphasize aspects of the original game such as time travel. If it does, then it could be interesting to see whether or not this prequel chooses to mess with any of the events that either occurred or were hinted at during the original story.
Assuming that this will be a canonical experience, it's unlikely that it will mess with the mythology in any serious ways. We are, however, interested to see how the developers choose to play with our expectations by showcasing some of our favorite characters in this particular timeframe.