News
Life Is Strange 2: Release Date, Trailer, Story, and News
Life Is Strange 2 is a tale about two brothers on the run. Here's a new trailer...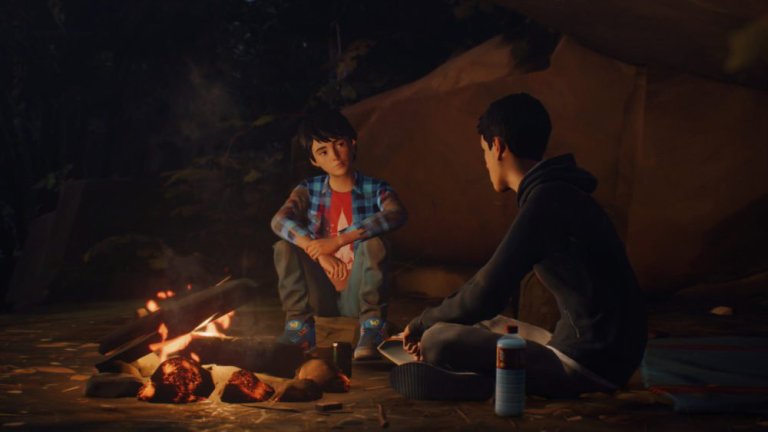 It feels oddly necessary to identify Life Is Strange 2 as a sequel. After all, we did get a new Life Is Strange adventure recently (Life is Strange: Before the Strom), but that was a prequel to the original game. There's also the intriguing, and free, The Awesome Adventures of Captain Spirit, but that game is a standalone adventure that takes place in the Life Is Strange universe and seems to run parallel to the events of Life is Strange 2. 
So what is Life Is Strange 2 besides a proper continuation of the original game? It's actually the start of a whole new story about two brothers, Sean and Daniel Diaz, who are on the run from the cops after abandoning their home in Seattle. This road story sees the Diaz brothers traveling back to their hometown of Puerto Lobos, Mexico. 
Does this story have any connection to Max and Chloe from the first game? Will the Diaz bros. at least pass through Arcadia Bay, Oregon during their trip? For the moment, it doesn't sound like it but Dontnod might have some surprises up its sleeve. 
Here's everything we know about Life is Strange 2:
Life is Strange 2 Release Date
Square Enix has revealed the full release schedule for Life is Strange 2. The game's third episode will release on May 9, the fourth episode will be available on August 22, and the fifth and final episode will be out on December 3.
Life is Strange 2: Episode 1 and 2 have already been released and are available on PlayStation 4, Xbox One, and PC.
Life is Strange 2 Trailer
Dontnod has released a special live-action trailer the second episode, which they call a "great moment for this season." Check it out:
Next, be sure to check out this revealing story trailer for the upcoming season. 
Matthew Byrd is a staff writer for Den of Geek. He spends most of his days trying to pitch deep-dive analytical pieces about Killer Klowns From Outer Space to an increasingly perturbed series of editors.
John Saavedra is an associate editor at Den of Geek. Read more of his work here. Follow him on Twitter @johnsjr9.