News
Lego DC Super-Villains: New Trailer Reveals Darkseid
Darkseid has arrived to conquer Earth and the only ones who can stop him are the...DC Super-Villains? Here's a new trailer!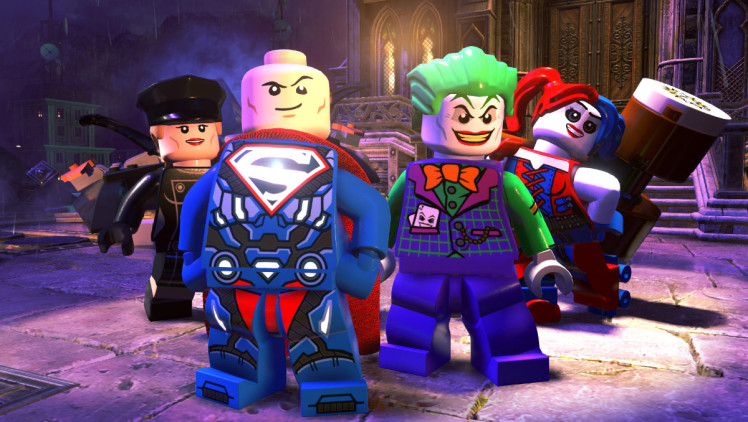 Lego DC Super-Villains fascinating premise begins with the sudden and unexplained disappearance of the Justice League. Not long after they vanish, a new group of "heroes" who refer to themselves as the Justice Syndicate decide to take the Justice League's place. This doesn't sit too well with the villains of the DC Universe who get the feeling that this group of heroes isn't quite as heroic as they seem to be. As such, the villains unite in order to take down the Syndicate and restore some order to their universe. 
Along with the usual array of DC villains – and perhaps a few surprises – players will also be able to create their own DC supervillain who will serve as the centerpiece of the game's story. You'll also be able to upgrade your custom character throughout the game and expand their abilities with a variety of powers and abilities. It's not clear entirely how this character fits into the basic story premise, but it seems safe to say that we'll learn more about their role as the game's release date draws near. 
Of course, this is still a Lego title from TT Games which means that you can expect Super-Villains to feature co-op play options, building puzzles, lots of brawling action, and a collection of classic characters that will surely take even dedicated players quite a bit of time to fully unlock.
Here's What we know about Lego DC Super-Villains. 
Lego DC Super-Villains News
SDCC 2018 brings us a new trailer for Lego DC Super-Villains.Check it out:
Lego DC Super-Villains Release Date
Lego DC Super-Villains is currently scheduled to be released on Oct. 16 for PlayStation 4, Xbox One, PC, and Nintendo Switch. 
TT Games have also announced that the Season Pass content will include a post-game release that adds a host of DC TV characters to the game. That Season Pass will automatically become available to anyone that purchases the game's Deluxe Edition. Those who opt for the Deluxe Edition will also receive a Lex Luthor minifigure and the Justice League Dark DLC pack. 
Read the Den of Geek SDCC 2018 Special Edition Magazine Here!
Lego DC Super-Villains Trailers
Here's the debut trailer for Lego DC Super-Villains: