News
LEGO Brawls Multiplayer Game Will Unleash Brick-based Battles
Fancy fighting your friends in a cutesy new battling/building game? The newly announced LEGO Brawls could be for you...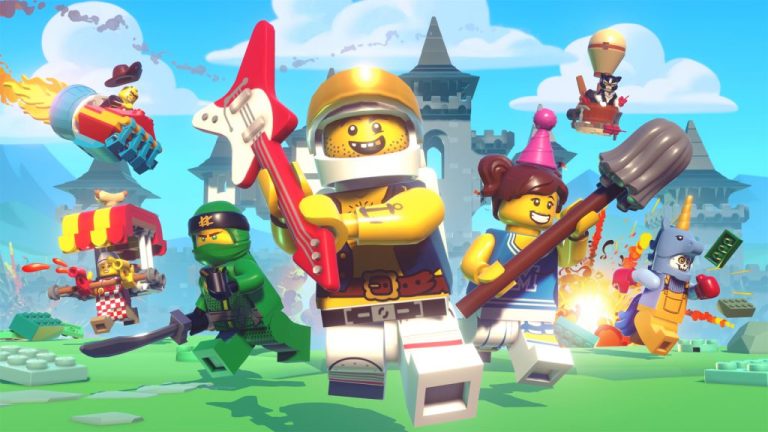 LEGO has teamed up with RED Games to serve up some brick-based multiplayer mayhem with a new video game entitled LEGO Brawls. This was announced yesterday during Apple's big keynote presentation, where the iconic tech manufacturer also unveiled a new gaming platform called Apple Arcade, which will step up the video game output across iPhone, iPad, Mac, and Apple TV. 
Not much of the game was revealed during the event: only the title and an image (that we've plonked atop this page), and the fact that LEGO Brawls will launch on Apple Arcade. But a description of the game has since popped up on the official Apple Arcade website, which tells us a little bit more about what LEGO Brawls will be.
"The blocks will fly in this multiplayer brawler set in the LEGO universe," the description tells us. "Players create their own characters, collaborate with teammates to build and control machines, and battle to win." A trailer has also popped up online, showcasing gameplay that draws to mind the chaotic cartoony combat of titles like Super Smash Bros…
As well as seeming like a LEGO take on Smash Bros, this game looks like a mashup between the cutesy appeal of the LEGO franchise and immensely popular online battle royale games like Fortnite and Apex Legends.
Apple Arcade is expected to arrive in autumn. It will be a subscription-based service that will connect you to over a hundred games across all of your Apple devices. As we hear more about the service (especially how much it will cost), we'll be sure to keep you updated. 
The exact release date for LEGO Brawls is yet to be confirmed, but we'd expect it to launch around the same time that Apple Arcade goes live. Until then, check out more mobile gaming news here.