News
The Legend of Zelda: Nintendo Hiring for New Game
Nintendo seems to be hard at work on the next Zelda game, following the massive success of Breath of the Wild.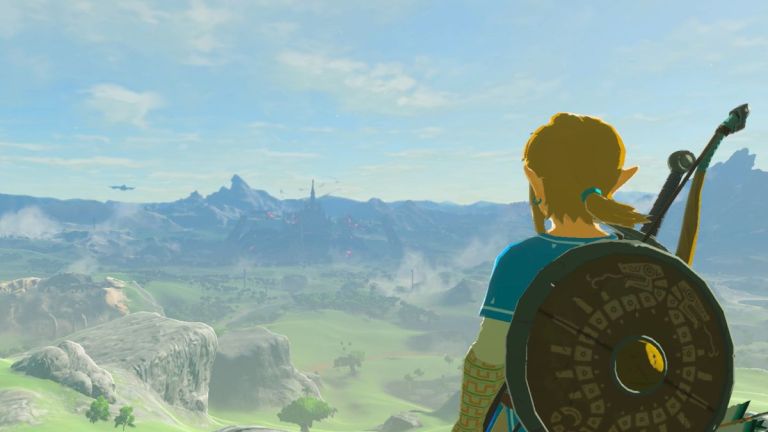 Nintendo is hiring more staff for an unannounced Zelda project. 
A user on Resetera spotted a job listing on the Nintendo website that reveals the company is looking for a level designer and 3DCG designer to work on a project that is somehow related to the Zelda franchise. While the listings don't reveal what that project is, the fact that they are looking for a 3DCG designer does suggest that it won't be for a 2D title. 
This isn't the first time that Nintendo has expanded their Zelda staff in recent memory. A previous job posting indicated that Nintendo is looking for a level designer for the Legend of Zelda franchise. This update comes from Twitter user @bk2128, who spotted the job listing on Nintendo's Japanese website.
According to the translation, this job listing asks for a designer to "create events/dungeons/fields/enemies from design to actual implementation." What's especially interesting, though, is that the listing references the need for someone with experience "on console games" and who can communicate in Japanese. 
While it would be difficult to find anyone who thought that Nintendo wouldn't make a new Zelda game, the timing of these hirings are interesting. The fact that Nintendo is asking for a designer with console experience could indicate that the Big N is working on a new Zelda game for the Switch rather than the 3DS. At this time, it feels like the plan is for Nintendo to release another Zelda title for the Switch rather than to wait for a next-gen device. While such a move isn't unheard of, it's not always a guarantee that a Nintendo console gets two major Zelda games during its lifespan. 
While you can't completely discount the possibility that this listing references a Zelda game on a platform other than the Switch – assuming that Nintendo refers to the 3DS as a console for some reason – it feels likely that the company is jumping at the opportunity to capitalize on the success of Breath of the Wild. So far as that goes, it's also entirely possible that Nintendo is just working on some additional Breath of the Wild DLC. After all, they did indicate that they are interested in releasing more DLC for some of their biggest games. 
Unfortunately, the listings don't really give any indication that Nintendo is necessarily sticking with Breath of the Wild's open-world design for this upcoming game. "Events/dungeons/fields/enemies" is a pretty generic ask in terms of the types of things found in just about every Zelda title. As for why the company seeking a new level designer at all, it's likely just a simple matter of the company wanting to expand the Zelda team ahead of this upcoming release. 
Would Nintendo ever return to the classic style of Zelda game now that Breath of the Wild has re-written the formula? It's possible, but for the moment, we're going to assume you can expect another open-world Zelda game from the studio at some point. 
Matthew Byrd is a staff writer for Den of Geek. He spends most of his days trying to pitch deep-dive analytical pieces about Killer Klowns From Outer Space to an increasingly perturbed series of editors. You can read more of his work here or find him on Twitter at @SilverTuna014.