News
Left 4 Dead Developers Working on New Game in "Globally-Known Franchise"
The studio responsible for Left 4 Dead is hiring for an unnamed project.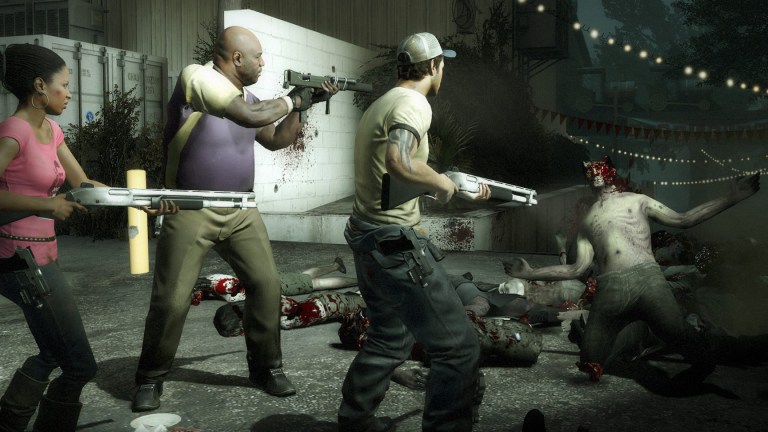 Turtle Rock Studios, the team behind Left 4 Dead and Evolve, is working on a new entry in a "globally-known franchise." 
The users over at ResetEra first spotted Turtle Rock's job listing for a Senior Level Designer with a "strong portfolio that demonstrates experience creating level layouts in a competitive first-person shooter." They must also have "experience working with modern FPS engines" and "experience working on competitive FPSs." The studio is also looking for an Environment Artist who preferably has "experience with AAA First Person action titles."
The wording of these job listings comes as a bit of a surprise. First off, you've probably heard that Turtle Rock is no longer working on Evolve. For that matter, nobody is working on Evolve. As such, we know that this job listing has nothing to do with that game. Furthermore, Turtle Rock had previously mentioned they were working on a fantasy co-op game set in a new universe, which doesn't seem to apply to a game set in a "globally-known franchise."
So what is the team working on? Many fans are already hoping that it's Left 4 Dead 3. While there's no shortage of people jumping to that conclusion, we've got to be the ones who throw a little cold water on that idea. It's possible that Turtle Rock is working on a new Left 4 Dead game, and Valve has stated that they intend to work on new games. However, you'd have to stretch the meaning of their official statements find any clues that they are referring to a new Left 4 Dead title. 
Instead, we believe that Turtle Rock might be working to revive an otherwise dead franchise (possible), is working on a franchise that is globally-known outside of the world of video games (even more likely), or is going to be assisting with the development of an ongoing franchise that utilizes yearly (or semi-annually) installments. 
If money were on the line, we'd bet on them developing a game based on a franchise from another medium or contributing to an ongoing series. However, anything is possible.