News
League of Legends Update 8.5 Patch Notes
A new hero, balance updates, and more.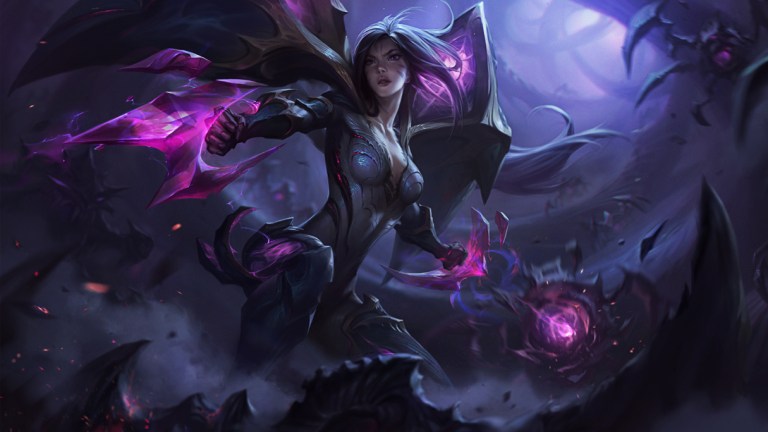 There's a new patch for League of Legends that the developers describe as a "small patch" meant to serve as a companion to the recent major 8.4 update. 
Patch 8.5 doesn't feature any sweeping changes, but it does focus on a few of the game's "problem children" heroes who have been causing some issues for the game's professional scene. 
"We're also revisiting Zoe after heavy nerfs last patch, giving her power back in places we think should be healthier in the long run," reads the official update on the League of Legends page. "Then, we've given a couple of juggernauts (Skarner/Volibear) more utility since preseason, but those changes have left them overly dominant. We're dialing back to a middle ground in between their old state and their current state. Finally, League of Legends newest marksman, Kai'Sa, is setting foot on the Rift. Bring an umbrella: the forecast calls for Icathian Rain."
The debut of a new hero in League of Legends is always a big deal, but it seems that there's a pretty good reason that the developers lead this particular announcement by name dropping Zoe. The full patch notes reveal that they've made some sweeping changes to the hero that increase her attack range and the power of her spell thief ability but decrease the damage of her Paddle Star AOE attack. Swain, Ryze, Rengar, and Nocturne also went through quite a few changes, while other heroes enjoyed some minor tweaks. 
Aside from hero additions and alterations, this patch introduces some item changes and increases the damage turrets do to minions. There are also some rune alterations, loot changes, and a host of bugfixes designed to address a series of various issues. 
This might not be described as a major patch, but there's quite a bit to unpack from these notes.