News
Riot Games Promises to Take Steps to Prevent Sexism and Harassment in the Future
After being accused of promoting a toxic workplace for women, League of Legends developer Riot Games promises to take steps to change.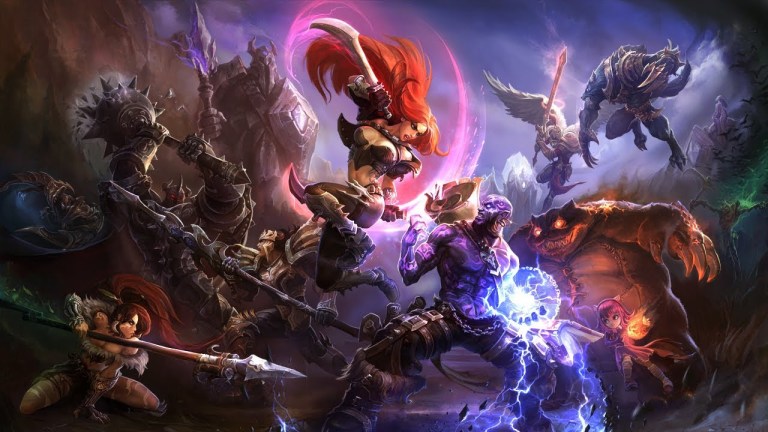 League of Legends developer Riot Games has apologized after being accused by several current and former employees of promoting a sexist and toxic work environment for women. In a statement issued yesterday, the studio said that it was taking steps to provide a more inclusive environment to all employees. 
"We're committed to do things the right way, and we know the change we need isn't going to happen overnight," Riot said. "We are taking everything we've learned from Rioters and leading culture-change experts, and we are starting to develop a plan with substance."
Riot listed seven initial steps it's taking "to evolve our culture, while preserving the good things that we think make Riot special." Those steps include establishing a team to oversee the cultural evolution of the company. 
"This group and their work will impact every corner of this organization, and will also accelerate our existing cultural and inclusion work," Riot explained. "We are all committed to keeping the best parts of today's Riot—like our focus on player empathy—while tirelessly looking toward the future. The team will be accountable to our CEO directly."
The studio also plans to reevaluate its "core cultural tenets" as well as talk to consultants about the company's culture and how it can improve. Riot will also revise how it investigates complaints, its recruiting process, and training process.
Riot's toxic workplace conditions were first brought to light by a report from Kotaku, in which both current and former employees accused Riot Games of promoting a sexist work culture among its "Rioters" — a workforce in which men outnumber women 4 to 1. The outlet spoke to 28 sources for the piece detailing instances of sexual discrimination and harassment at the company, including allegations against upper-level management.
The report described the company as the home to an oppressive "bro culture" that stifles women's voices. At several points in the piece, individuals paint a picture of a workplace where male employees talk over women and women are forced to either accept it or are pushed out of the company. 
Others noted the inequality of the hiring process at the studio, where men are more likely to "fit the culture" of the company than women. Several of Kotaku's sources described the inherent gatekeeping and divisiveness of the company's recruitment philosophy — that is, that Riot only hires hardcore gamers (the article notes that Riot has walked back this philosophy in the last few months), leaving female candidates open to questions about whether they're "real gamers."
One woman recalled a job interview in which she was asked several questions about World of Warcraft to prove that she was actually a gamer: "I was trying to prove to this executive that I wasn't lying about playing games. … Should I just ask this guy to log onto my World of Warcraft profile?" 
Another woman described an interview during which she was asked how big her "e-peen" was, a vulgar question meant to challenge whether she was truly a gamer. 
Instances of sexual misconduct were also reported. One former employee claims that, after rejecting the advances of a male superior, she was pushed out of the running for a promotion she had rightfully earned. The report notes several other instances when men were promoted over women on the basis of a "meritocracy," a workplace philosophy the company allegedly pushes to keep male employees in power. 
This was Riot's original statement to ESPN following the report:
This article shines a light on areas where we haven't lived up to our own values, which will not stand at Riot. We've taken action against many of the specific instances in the article, and we're committed to digging in, addressing every issue, and fixing the underlying causes. All Rioters must be accountable for creating an environment where everyone has an equal opportunity to be heard, grow their role, advance in the organization, and fulfill their potential.
Corporate communications lead Joe Hixson also posted a longer statement from the company to Kotaku, part of which was excerpted in the original report. You can read the statement in full on Reddit.  
John Saavedra is an associate editor at Den of Geek. Read more of his work here. Follow him on Twitter @johnsjr9.