News
League of Legends Studo Riot Games Faces Employee Walkout Over Sexism Lawsuits
League of Legends developer Riot Games faces an employee riot following a series of controversial events.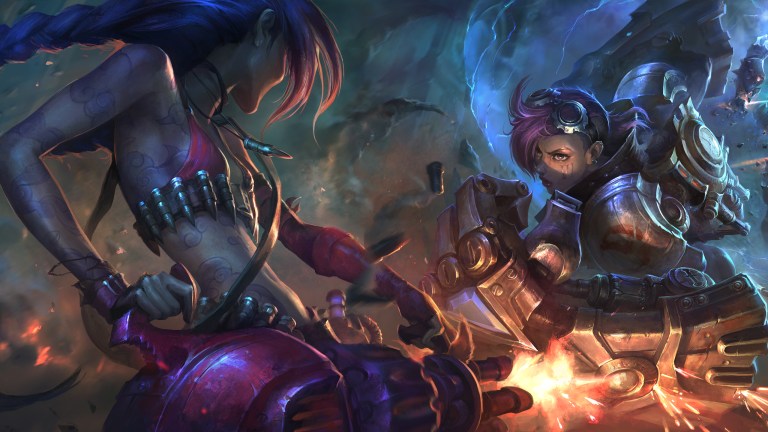 Employees at Riot Games, developers of League of Legends, are reportedly planning a walkout to protest the studio's rumored blocking of lawsuits related to gender discrimination claims. 
There's a lot going on here, but this story starts really starts last year when reports of sexual discrimination and harassment at Riot Games first emerged. Some within the studio claimed that women were not only less likely to be hired (the employee ratio at the time was believed to be 4 male employees for every female employee) but that the female employees at the company were sometimes the victims of a hostile "bro" culture. 
At the time, Riot said that they were taking steps to correct this hostile culture. They planned on re-evaluating their hiring process as well as elements fo their company culture that may have contributed to the harassment that some of their employees mentioned. They even mentioned hiring a Chief Diversity Officer. 
Since then, a new report from Kotaku has emerged which states that some employees learned their legal actions against the company were being countered by Riot attorneys who claim that the employees waived their right to sue when they signed their employee contracts. As you might imagine, some within the company felt that this move is not in-line with the company's promise to re-evaluate their culture and make meaningful changes. 
Now, Waypoint reports that Riot employees are attempting to organize a walkout in order to protest the lack of changes at the company, the on-going issues with Riot's culture, and these latest legal actions. This walkout hasn't occurred as of this writing, and it's not clear when it may happen. What is clear is that Riot is taking the threat of a walkout (somewhat) seriously. Chief Diversity Officer Angela Roseboro reportedly stated via the company's Slack channel that she completely "understands how this may feel like a setback" and that she knows people are "frustrated at yet another example of closed-door discussions instead of transparency." She also expresses her hope that the studio can work through this difficult period by "having an open and transparent dialogue."
Yet, it's still not clear what is happening at Riot at this moment in terms of the walkout, steps being taken to truly address the company's problems, and the state of these lawsuits. League of Legends is still, by all accounts, quite popular, but you have to wonder what will be left of Riot Games if these problems are not adequately addressed. 
Matthew Byrd is a staff writer for Den of Geek. He spends most of his days trying to pitch deep-dive analytical pieces about Killer Klowns From Outer Space to an increasingly perturbed series of editors. You can read more of his work here or find him on Twitter at @SilverTuna014.