News
League of Legends Developers Reportedly Working on Diablo-Like RPG
With this new project, the League of Legends team seem to be going after Blizzard's territory.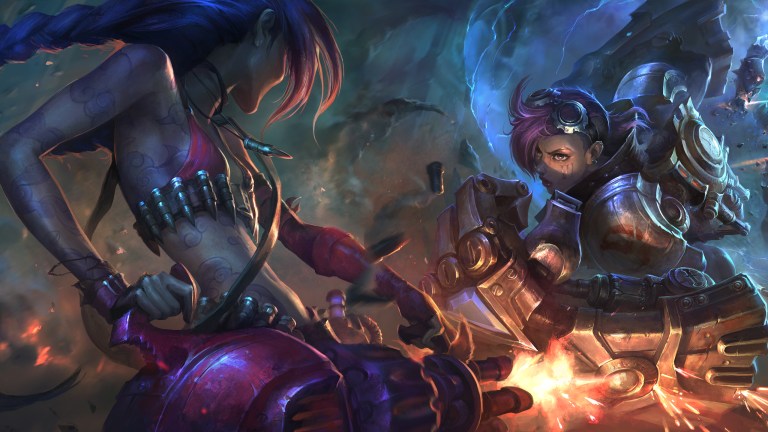 Among the many, many announcements that came from the recent League of Legends anniversary event comes an exciting rumor that Riot Games may be working on an action-RPG in the style of Diablo. 
The game in question is currently only being referred to as Project F, and Riot only showcased it and talked about it briefly during their extended presentation regarding what's next for the studio. That very much seems to be intentional as you get the impression that this is the one Riot project that likely furthest away from being completed. 
However, what little we did see of the game seems to strongly indicate that it will be an action-RPG. Riot hasn't confirmed that beyond any doubt, but if the initial information available regarding the project is an accurate representation of the final product, then it's hard to imagine what else it could be. 
What's really interesting, though, is the fact that Riot describes this game as a  "project that explores the possibilities of traversing the world of Runeterra with your friends." That would seem to indicate some kind of online experience that's possibly similar to games like The Division or Destiny. It's also possible that this is more of an MMO experience, but it's debatable whether or not the current market would support a brand-new traditional MMO in 2019. 
Regardless, many people are starting to get the feeling that Riot is trying to go after Blizzard's marketplace with their new projects. They've got a shooter that could take on Overwatch, a card game, what seems to be a Diablo-like experience, and they've already beaten Blizzard in the MOBA market. Of course, Blizzard does seem to be somewhat vulnerable at the moment due to certain social factors. 
We'll let you know more about Project F as additional information becomes available. 
Matthew Byrd is a staff writer for Den of Geek. He spends most of his days trying to pitch deep-dive analytical pieces about Killer Klowns From Outer Space to an increasingly perturbed series of editors. You can read more of his work here or find him on Twitter at @SilverTuna014.