News
League of Legends Developer Working on New Games
Riot Games no longer wants to be "the League of Legends company."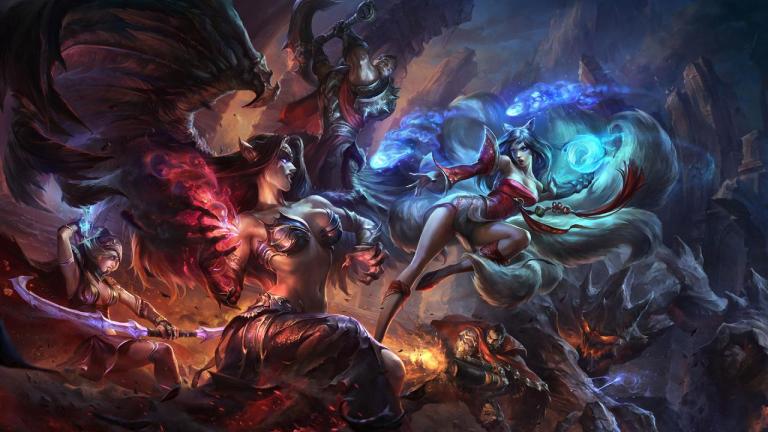 League of Legends developer Riot Games is teasing the development of a new game. 
"It's an exciting time for us as a company," said Riot Games co-founder Marc Merrill in an interview with Variety. "We're emerging from being the League of Legends company to whatever it will be in the future. We've been working for such a long period of time on so many things." 
As PC Gamer points out, Merrill has previously asked fans on Twitter whether or not they would be interested in the studio making an MMO. At the same time, he stated that fans shouldn't take that as a sign that the studio is actively working on an MMO or that it would ever release one. However, he did indicate that the question is an important one to ask at the moment given that the future of the genre is in doubt and WoW remains the only real game in town. 
So what kind of game would Riot like to make? Well, Merrill did reference "games with longevity" that are "worth your time" as the kind of experience Riot is interested in. That seems to be another way of saying that the team isn't really interested in pursuing a single-player narrative experience and would likely develop some kind of game that is meant to be played for long periods of time. 
The other interesting question is whether or not Riot would ever develop a different kind of game that still takes place in the League of Legends universe. Riot has been slowly expanding the League of Legends universe over the years, releasing increasingly compelling character videos that feel on-par with what Blizzard creates for World of Warcraft. 
Besides, the entire reason this story is such a big deal is that Riot makes so much money off of League of Legends (over $2 billion a year) that it doesn't really need to make another game unless it's particularly enthusiastic about an idea. 
We'll let you know when we hear more!
Read the latest Den of Geek Special Edition Magazine Here!