News
LawBreakers Publisher Blames PlayerUnknown's Battlegrounds for Game's Failure
Two different online shooters succeeding at the same time is, reportedly, impossible.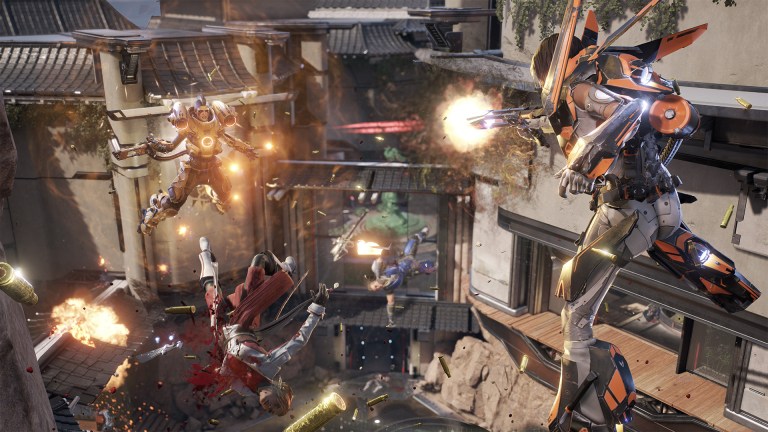 Publisher Nexon believes that the reason you didn't play arena shooter LawBreakers is that you were too busy playing PlayerUnknown's Battlegrounds.
"LawBreakers is a unique FPS developed for core users. We had very high expectations for its launch," said Nexon financial exec Shiro Uemura during a recent conference call. "However, the timing of its launch turned out to be unfortunate, specifically the blockbuster PC online game PlayerUnknown's Battlegrounds came out right about the same time, making the market environment very tough for first-person shooters in general and for LawBreakers."
It's easy enough to understand why Uemura and Nexon are looking for a reason to write-off the failures of LawBreakers. After all, the majority of Nexon's reported $32.6 million losses is attributed to LawBreakers' low sales figures and growth rate. 
However, the details of the situation do not support that theory. Uemura himself describes LawBreakers as a "unique" game, which should mean that it's immune from the success of other gaming experiences that don't offer what it has to offer. Of course, LawBreakers is not a unique game. The game can proudly boast some unique features, but it's not too far removed from titles like Overwatch, Paladins, and Quake Champions.
In theory, LawBreakers and PUBG could have both succeeded. Of course, it's understandable why Nexon points at PUBG when explaining why LawBreakers just didn't catch on. After all, PUBG is one of the most successful online shooters in recent memory and certainly the most surprising game of 2017. To put its success into perspective, PUBG's developers recently boasted that they had broken their own concurrent player record with three million active users. At the time that over three million people were playing PUBG on Steam, 90 gamers were on Steam playing LawBreakers.
The real shame here is that LawBreakers is actually a very interesting and very entertaining online hero-based shooter. Its low-gravity battles are usually intense and always visually striking. In a perfect world, Lawbreakers and PUBG would have both found a sizeable audience.