News
L.A. Noire Remaster: 4K Trailer
One of the best detective games ever made looks better than ever.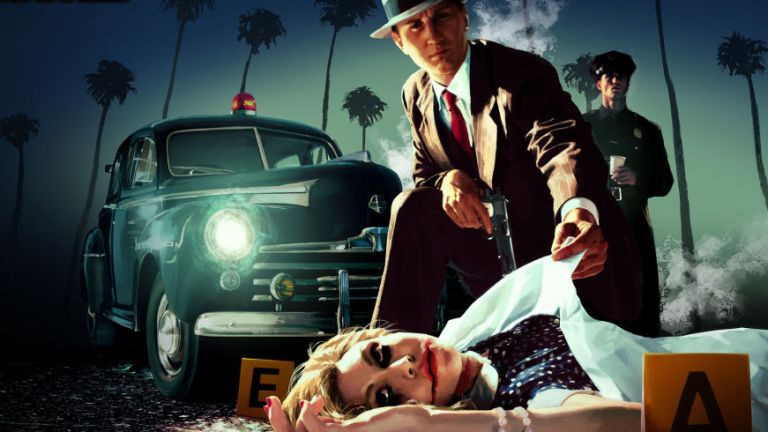 Rockstar has announced that they are releasing a special edition remaster of L.A. Noire on November 14, 2017, for Nintendo Switch, PlayStation 4, Xbox One, and VR devices. They've recently released the first trailer for the remaster, which you can gawk at below:
Based on the information revealed thus far, it appears that the Xbox One and PlayStation 4 versions of L.A. Noire will offer all of the content from the original game (including all DLC releases) as well as improved textures, lighting, and camera angles. Meanwhile, the PlayStation 4 Pro and Xbox One versions of the game will feature a full 4K upgrade of the original game. 
The Nintendo Switch version of the game, meanwhile, will also include all of the original L.A. Noire content as well as new Joy-Con features – including HD rumble and gesture-based control options – and contextual touch screen controls. There's no word on whether the Switch will feature any enhanced visuals, but it will likely at least recreate the original version's visuals. 
As for the VR edition of the game, that version is going to be a bit different. L.A. Noire: The VR Case Files will compile seven cases from the original game (no word yet on which cases) and convert them into a fully-VR experience. At present, VR Case Files appears to only be in development for the HTC Vive. 
It's fantastic to hear that the Nintendo Switch will be treated to this re-release of L.A. Noire as Nintendo's console sometimes doesn't get invited to the special edition party. Playing L.A. Noire on the go should be fantastic, and L.A. Noire in VR sounds like a true treat. There's a strong argument to be made that the detective genre is the best fit for VR experiences. 
Generally speaking, though, we're just excited to hear that Rockstar is revisiting one of the great flawed masterpieces in modern gaming history. Team Bondi's ambitious plans for L.A. Noire may very well have sunk their studio, but they did pioneer some truly impressive facial animation technology as well as delivered a detective narrative that perfectly captures the feel of classic noire films. 

Read and download the full Den of Geek Special Edition magazine here!