News
Kova is a Stylish Metroidvania RPG With Shooter Action
You can never have enough Metroidvania games, especially when they look like this.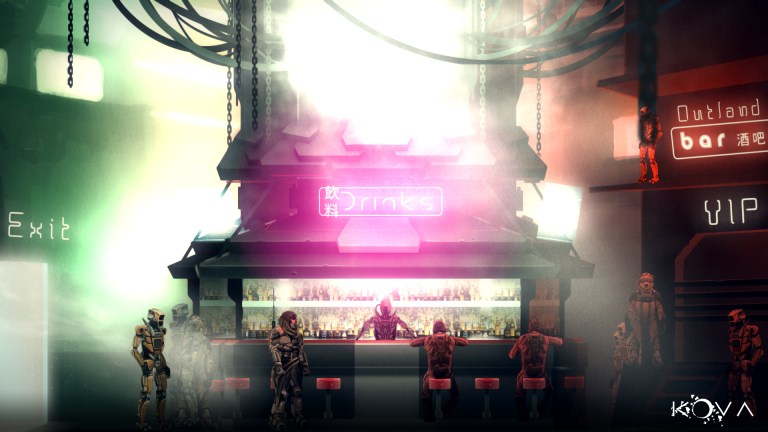 The Metroidvania genre has really exploded in popularity on the indie scene in recent years as developers everywhere seek to recapture the brilliance of titles like Symphony of the Night and Super Metroid while also trying to modernize a concept that has largely been abandoned by its original creators. 
The latest attempt at that significant goal is a Steam Greenlight game called Kova.
Kova isn't primarily billed as a Metroidvania title by developer Black Hive, but rather as a side-scrolling RPG. That description does a better job at summarizing Kova's primary gameplay which appears to be much more action-based than the typical Metroidvania adventure. Kova's developers even describe the game's shooting mechanics as a "paired-down" 2D take on modern FPS controls. 
However, the title's Metroidvania roots do show in other places. Kova will require you to upgrade your character for both combat purposes and exploration goals. It's designed in such a way that allows for a healthy amount of backtracking and exploration. Additionally, you will be able to take on side quests littered throughout the level in order to earn a few extra credits and the chance to get a head start on unlocking certain abilities. 
Those side missions tie into the game's narrative which revolved around the titular protagonist; a space mercenary for hire. While traveling the galaxy, Kova happens upon a beacon on a strange planet that appears to be alien-like in its nature. The mystery of this beacon – and conflicts with those who are drawn to it – serves the as the basis of the game's currently mysterious plot. 
Details regarding that story may be kept in the dark, but there is no hiding Kova's beautiful art style. There's an element of Blade Runner to some of the game's design elements, but the more organic aesthetics of Kova reflect a more serene take on sci-fi that we don't' always get to see. 
Assuming it survives the Greenlight process, Kova is expected to release sometime in the fourth quarter of 2017.