News
Konami Kills Fan Remake of Hideo Kojima's PT
Yet another attempt to remake PT has been shut down by Konami.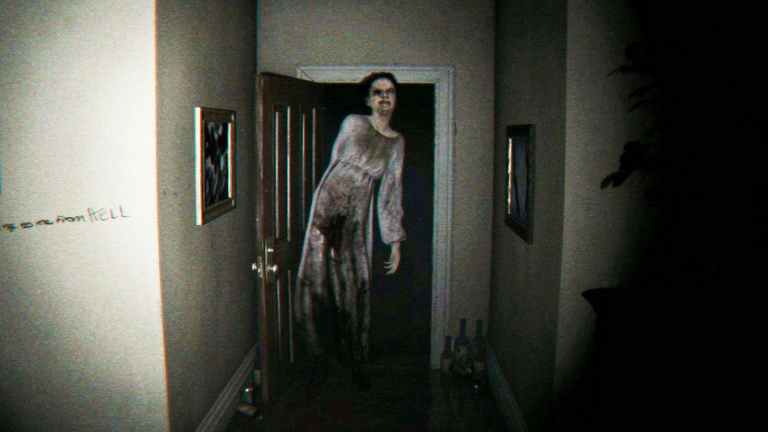 Konami has shut down a 17-year-old fan's attempt to remake the classic horror experiment, P.T. 
A young developer named Qimsar has been trying to remake P.T. in the Unreal Engine as his first development project. In a Reddit post made in January, he noted that "Many others have begun trying to make their own ports, but as far as I can tell, I'm the only person who is still working on it, and I'm the only one who will finish."
While Qimsar has made some amazing progress on the game since then (he even released a playable early build of the concept just a few days ago) his progress and enthusiasm hit a major wall when Qimsar received a message from a Konami representative who informed him that the project was going to have to be taken down. 
"He essentially told me that he was very sorry for being the bearer of bad news, but I would have to take down my remake," said Qimsar in a blog post. "I was told that he and many other people at Konami saw and really liked my remake, but legit due to legal issues that were out of his or anybody else's control really, he had to ask me to take down my remake."
Qimsar seemingly holds no ill-will towards Konami over their decision to remove the project (he even talked about maybe participating in an internship at the studio), but he does state that he may still finish the project privately "just to show it to my dad to make him extra proud."
For those who are unfamiliar with P.T., we recommend you check out our retrospective of the horror phenomenon. However, the short story is that Hideo Kojima and Guillermo del Toro collaborated on P.T. and released it as a barely-announced demo on the PlayStation Store. As word of the game's incredible frights began to spread, players also discovered that the demo was meant as a preview to a Silent Hills game that Kojima was reportedly working on at the time. Konami removed the demo around the time that Kojima departed the studio. 
However, information such as this story suggests that the legal rights for P.T. are more complicated than Konami just letting it exist. What complications may exist that prevent them from doing so have been a source of great debate.