News
King's Quest: Josh Keaton's Quest from Fan to King Graham
The beloved voice actor got his chance to live his fandom when he played King Graham in the newest version of King's Quest.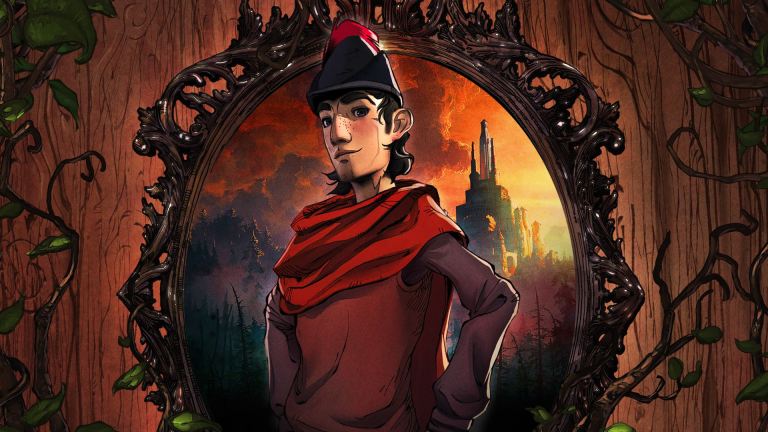 Back in the '80s and '90s, the Sierra adventure games dominated the computer game market — everything from Quest for Glory, Space Quest, Gabriel Knight and perhaps the biggest of them all, King's Quest. Featuring incredible fantasy tales following the family of King Graham of Daventry, the series released eight games before fading away in the 2000s.
However, in 2015, the series experienced a revival thanks to the gaming company, The Odd Gentlemen. Giving the franchise a new look but keeping the spirit of the games alive, the team brought back the original main character, King Graham, to star in the new episodic adventure game, which takes place over the character's whole life.
Voice actor Josh Keaton was brought in to play the titular king. Keaton grew up playing Sierra Games on his Mac computer. Sierra was one of the few companies that released video games for that platform.
"King's Quest and Space Quest were all pretty much the games I had on my computer," Keaton remembers. Being such a big fan, getting to portray Graham was huge for Keaton and he has nothing but praise for The Odd Gentlemen. 
"They took the whole concept of point-and-click adventure games, made it even more interactive, but still kept the same vibe," he says. "Just as a pure tech fan, I loved being a part of that. [The Odd Gentlemen] had so much love for the original franchise; everything in it was really a love letter to the original. The humor, having puns, having all the things that made Graham, Graham."
Keaton was especially delighted to play Graham over various stages of his life, collaborating with the director, writers, and producers to get the voice right. Playing Graham over the course of his whole life, from a bumbling young man to having a daughter of his own, was an opportunity Keaton relished. "You don't really get to inhabit a character over that big a portion of their life very often as a voice actor," he says.
While the new game garnered some interest, Keaton hasn't heard anything about plans for a sequel. However, there is one Sierra game he'd love to see a new version of.
"I would definitely love to see a reboot of Space Quest."
Make it happen, video gaming world!
Shamus Kelley is a pop culture/television writer and official Power Rangers expert. He's still watching out for poisonous snakes. Follow him on Twitter!   
Read the latest Den of Geek Special Edition Magazine Here!