News
King of Fighters XIV Releasing a DLC Pack on April 5
Four fan favorites will be joining the already-massive roster for the latest KOF. Check out the trailers for Yamazaki and the rest.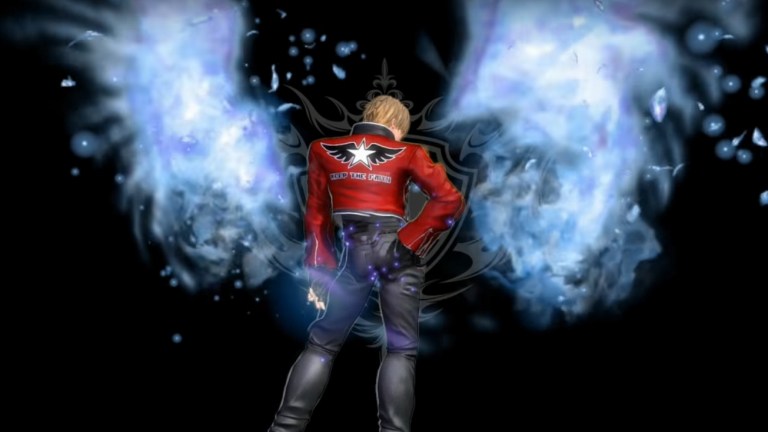 Last year, Atlas and SNK Playmore brought back King of Fighters for its fourteenth installment. While it hasn't been a game-changing sales juggernaut, the game is still well-received from fighting game fans due to its excellent gameplay and massive cast of unique characters. Even though the outdated graphics have stuck out like a sore thumb, they at least worked on a free DLC update to make that a little more serviceable.
As King of Fighters XIV waits for its first Evo appearance in a few months, Atlas has shown that they aren't finished with this game just yet. More DLC changes will be released in the next few months, including four characters. Initially, they released a silhouette of four characters all overlaid over each other, but now we know the score. Soon we'll be able to play as fan-favorite SNK characters Whip, Ryuji Yamazaki, Vanessa, and Rock Howard.
Whip was introduced in King of Fighters '99 as part of the NESTS storyline. Whip is a clone of K''s sister and defected to join the Ikari Warriors. While she did leave the group to side with K''s team for a bit, she returned to their ranks and even appeared in the Ikari Warriors team's ending in King of Fighters XIV.
Ryuji Yamazaki first appeared in Fatal Fury 3 and became popular enough to show up in King of Fighters '97. A no-good piece of underworld muscle, Yamazaki ties into the Orochi bloodline part of King of Fighters' storyline. He's completely insane, driven by bloodlust and greed, and cannot be trusted by anyone. He also came out on top when Den of Geek ranked every King of Fighters character.
Honestly, it's a shock he wasn't part of this game from the beginning.
Vanessa made her first true appearance in King of Fighters 2000. A tough-as-nails boxer, Vanessa is a single mother who moonlights as a secret agent. Not sure how you can be such a secret agent when you're taking part in world famous fighting tournaments, but she makes it work. At least we're getting her back and not her dull partner Seth.
Then there's Rock Howard, the main character from Garou: Mark of the Wolves. Rock is the son of Geese Howard, but was raised by Terry Bogard. Then again, in the Fatal Fury continuity (which is similar-but-different from King of Fighters), Geese is dead, so that dynamic's going to be interesting. Rock mixes the styles of his two dads in a lighter package. Not counting the second Maximum Impact, this is going to be the first King of Fighters to have Rock as playable.
All four characters will be available on Wednesday, April 5. We'll also see new backgrounds, balance tweaks, more music, and other fixes.