News
Killing Floor 2: Infinite Onslaught Brings Endless Mode to Horde Shooter
Endless mode is coming to Killing Floor 2, plus a new map, character, and weapons.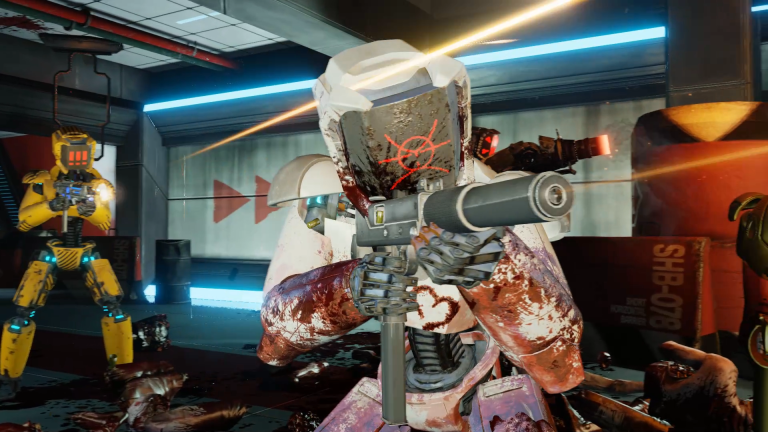 Killing Floor 2 is getting a brand new free content update called Infinite Onslaught, which will introduce a new map, new weapons, and a new playable character. The most notable add-on is a new Endless Mode, which introduces unlimited waves to the game's traditional horde mode. While the regular horde mode sees players surviving ten waves of Zed enemies before facing off against a boss, Endless mode doesn't have a set number of levels. Instead, players will face off against an increasingly challenging horde until all the member of the team are dead. 
For fans of the original horde shooter and its sequel, Endless mode has been a long time coming. The mode should add a bit more depth to the shooter, as players will need to learn new ways to survive the later waves. It'll also be interesting to see how Endless mode affects resource management in the game. Teams will definitely have to be more careful about pooling their resources.
Here's a new trailer showcasing all of the new features included in the Infinite Onslaught content update:
Here's a complete list of what's coming to the game:
NEW ENDLESS MODE GAME TYPE
Challenge the relentless waves of Zeds that become increasingly crushing as more waves are defeated while The Patriarch takes over in the role as The Trader
NEW WEAPONS
MAC- 10 SMG: Voted back by community popularity, the MAC- 10 SMG makes its triumphant return from the original Killing Floor, featuring incendiary ammo
Husk Cannon: Requisitioned from a Husk, it is time to bring more fire to the party
AF2011-A1 pistol: Killing two Zeds with one stone was never easier than holding the lovingly designed two-for-one pistol
NEW PLAYABLE CHARACTER D.A.R.
Short for Domestic Assistant Robot, this new and improved fan favorite machine from the original Killing Floor is now freely available for Zed destroying services
NEW MAPS
Powercore: Designed by a community mapper, the subterranean facility is yours to defend
DieSector: The Patriach was very original when naming his new testing arena for his latest and greatest creations
NEW COSMETICS, CRATES, ACHIEVEMENTS, AND MORE
The Vault has been stocked with additional cosmetics, character skins and weapon skins