News
Kid-Centric Disney Device Streams Games and 4K Content
Little siblings everywhere will soon have a steaming device to call their own.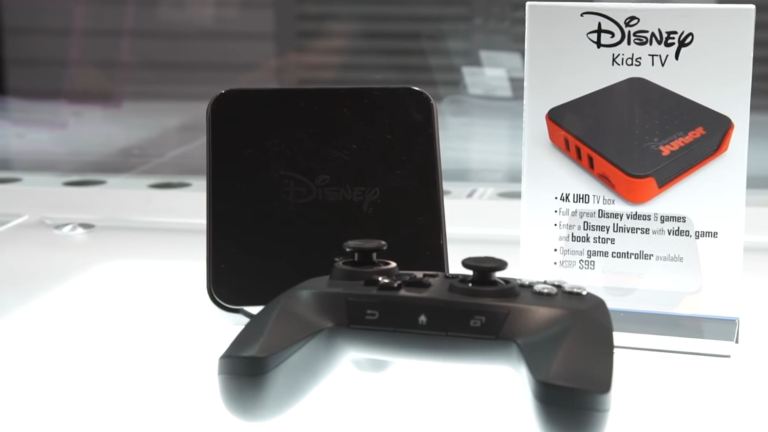 While the fall of Disney's Infinity line may have derailed the magic kingdom's invasion of gaming, it appears that Disney isn't quite ready to give up on their video game hardware interests just yet. 
In fact, the company is licensing a set-top box device called Disney Kids TV which comes preloaded with Disney media and video games. Manufacturer Snakebyte – the company that will be developing some of the first confirmed Nintendo Switch peripherals – are going to be designing this device that is intended to appeal to kids. 
It's similar to some of the child tablets that continue to grow in popularity, actually, in that it emulates devices like a Roku but is largely intended as a vehicle for kid-friendly content published by Disney. There's no word yet on which Disney shows, movies, and games will be released for Disney Kids TV, but we do know that it will include 4K resolution support and will be compatible with a special Disney brand controllers as well as third-party peripherals. Furthermore, IGN believes that the box will be capable of playing any piece of content available from the Google Play store. 
Currently, Disney Kids TV is expected to release later this year for $99.
The release of a kid-centric multimedia device certainly makes sense for Disney given their demographic, but the reveal of Disney Kids TV is sure to be a slightly painful one for Disney Infinity purchasers everywhere who suddenly realize that a native Disney Infinity device such as this one may have helped the product line stay on the market just a bit longer. 
In any case, this surprisingly versatile device is sure to be a practical alternative to buying young kids a console of their own.