News
Ken Levine Compares His Next Game to Shadow of Mordor
Levine wants his next project to expand on innovations in dynamic video game storytelling.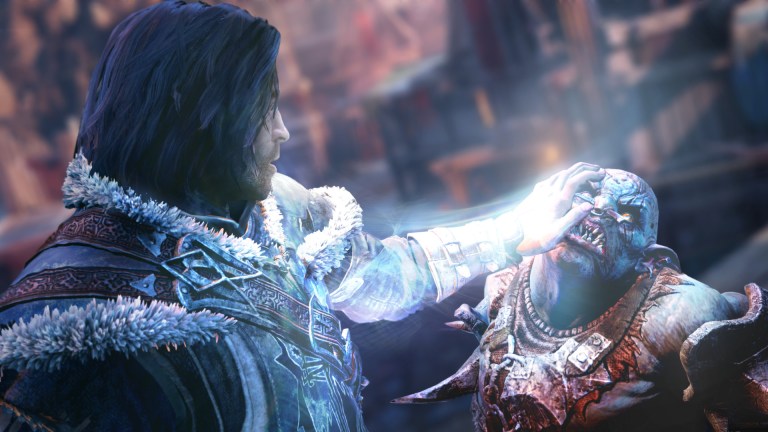 Ken Levine only recently announced the formal formation of Ghost Story Studios, but he's wasting no time generating hype for his next project. 
At London gaming event EGX Rezzed, Levine took to the stage and shared a few choice details regarding his highly-anticipated return to gaming. 
"The game that inspired me most – that we were maybe onto something, on the right track – was Shadow of Mordor with the Nemesis System," said Levine. "That was a very limited, rudimentary approach to it, that covers a very narrow area."
This isn't the first time that Levine has cited Shadow of Mordor's infamous nemesis system. Before Ghost Story was even formally formed, Levine mentioned that he was interested in focusing on a replayable narrative in which NPCs react intelligently to your actions. 
Still, Levine makes it clear that he only considers Shadow of Mordor to be a launch point for his concept and isn't trying to repackage that game's Nemesis system. 
"It's more of a metanarrative, and there's not a lot of dialogue support for that stuff, so our thing is much more ambitious," said Levine. "That sort of gave us, like, 'OK, maybe we're not completely crazy in what we're trying to do.'"
Levine refers to the idea of an in-game world in which your actions resonate with NPCs as "Radical Recognition" and states that this concept is "central" to his next game. Levine goes on to cite Telltale's work on The Walking Dead as a good example of the kind of branching narrative he is aiming for but again clarifies that he's especially interested in expanding on some of his previous works.
"To be able to then have a narrative that seems traditional – like our other games (Bioshock or System Shock 2), one of those kind of narratives – but can react and comment on much more small-level actions the player takes – that's the goal."
Unfortunately, Levine isn't quite ready to provide more concrete details regarding his upcoming game. He did go on to mention that he's inspired by a recent trend of games intended for a small community of dedicated players, but we'll likely have to wait for E3 until we even hear the game's title.