News
Just Cause 4 Trailer, Release Date, and News
What you need to know about Just Cause 4, including latest news, release date, trailers, and much more!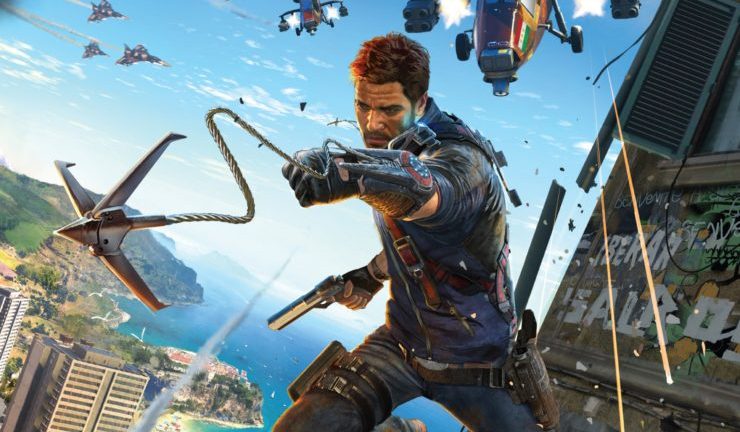 Avalanche Studios is unleashing Just Cause 4 – another sandbox game full of action, absurdly large explosions, and over-the-top stunts. The game was officially announced at E3 2018, although the title was leaked weeks before Avalanche ever hit the big stage. 
The leaks came via Walmart and Steam. Both jumped the gun a bit ahead of E3. Walmart Canada posted an online listing for the game. Steam published promotional image on its software listings. The promo, showing series hero Rico Rordiguez staring at a stormy sky and inviting users to "pre-purchase now," is something Avalanche didn't want us all to see before E3.
Rico will be taking on "the world's most powerful private army." We don't know much else about the story at the moment but expect to hear more as the game heads towards its release.
Here's everything else we know about game:
Just Cause 4 Trailer
The latest Just Cause 4 trailer introduces us to the villain of the game:
Next up, an insane gameplay trailer:
Here's the E3 2018 trailer for the next game in the Just Cause series. This preview promises better gameplay, larger worlds, and all the other stuff you expect from the latest entry in the Just Cause franchise. 
And here's the announcement trailer:
Just Cause 4 Release Date
Just Cause 4 will be released on Dec. 4, 2018. The game is coming to Xbox One, PlayStation 4, and PC. 
John Saavedra is an associate editor at Den of Geek. Read more of his work here. Follow him on Twitter @johnsjr9. 
Matthew Byrd is a staff writer for Den of Geek. He spends most of his days trying to pitch deep-dive analytical pieces about Killer Klowns From Outer Space to an increasingly perturbed series of editors.