News
New Joker Comic Coming from Jeff Lemire and Andrea Sorrentino
Jeff Lemire and Andrea Sorrentino will bring their unique perspectives to the world of the Joker in a new DC Black Label series.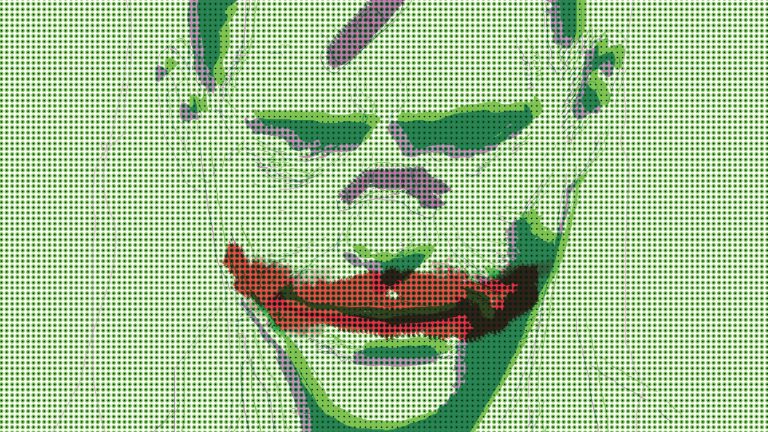 DC Black Label has added yet another miniseries to its lineup of adult-oriented and darker superhero books. Not only is Jeff Lemire working on a new The Question series with the legendary Denys Cowan, but he's also set to tackle a new Joker story with frequent collaborator Andrea Sorrentino in Joker: Killer Smile, a three-parter debuting on Oct. 30. 
"For years, the Joker has terrorized Gotham, facing off with Batman time and time again," read the synopsis. "But now he's found a new adversary, one that can deliver him from the purgatory of Arkham Asylum and set his madness free once more—the very doctor tasked with treating him. As he gets his hooks deeper and deeper into the mind of his prey, Joker sets off a chain reaction of mayhem that will threaten to tear down not only Gotham City but the soul of this idealistic man, and his young family, too."
Lemire and Sorrentino are a perfect match for this book, which sounds like it'll take more of a psychological approach to the Joker. This duo is currently dishing out one of the best horror comics on shelves, Gideon Falls, and has also collaborated on Old Man Logan and Green Arrow.  
"Getting to work with my long-time collaborator Andrea Sorrentino on a Joker story is very exciting," Lemire said in a press release. "The Joker is an iconic character and we wanted to create something that challenges readers to look at him in a new and horrifying way."
"This story has pushed me as a creator to aspire to new heights in storytelling," Sorrentino added. "That little spark of madness in the Joker gives me an opportunity to play with the pacing, the layouts, and the storytelling in a way that few other characters would allow."
Interestingly enough, the Joker will is the subject of several Black Label titles. Writer Kami Garcia and artists Mike Mayhew and Mico Suayan are releasing Joker/Harley: Criminal Insanity, which sees forensic psychiatrist Harleen Quinzel arrive in Gotham to study the Joker, in October. Batman: Curse of the White Knight by Sean Murphy will feature the Joker as a major, Batman-obsessed player, while Geoff Johns and Jason Fabok's highly anticipated miniseries, Three Jokers, is also coming to Black Label at some point. The Joker is the main supporting character in Batman: Last Knight on Earth from Scott Snyder and Greg Capullo, and he also headlined Batman: Damned, which wrapped up earlier this summer. 
So what are all those Black Label Joker stories about? They probably have something to do with a little movie coming out on Oct. 4. 
More Joker news as we learn it. 
John Saavedra is an associate editor at Den of Geek. Read more of his work here. Follow him on Twitter @johnsjr9 and make sure to check him out on Twitch.