News
John Hurt: 1940-2017
We've lost the brilliant Sir John Hurt, at the age of 77.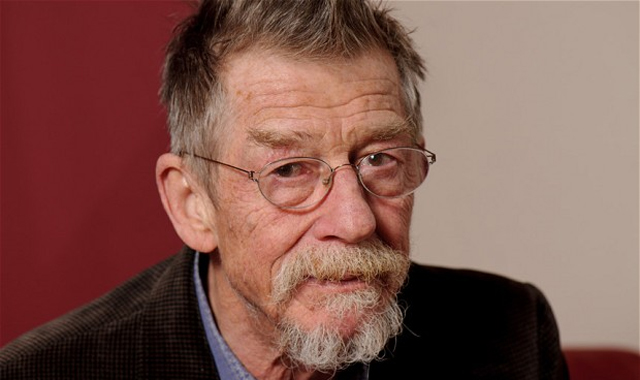 Some very sad news this morning. The wonderful Sir John Hurt has died, at the age of 77. Hurt had been diagnosed with pancreatic cancer two years ago, eventually being given the all clear. But his agent announced today that we'd lost him.
Sir John Hurt always felt like one of us. For geeks of various ages, he was Joseph Merrick in The Elephant Man, he was Winston Smith in Michael Radford's film of 1984. He was, of course, Kane in Alien, the heart of a genuinely iconic scene of cinema. And, more recently, he was, of course, The War Doctor in Doctor Who. Remember that cliffhanger? We certainly do.
He also brought his gravitas to projects such as V For Vendetta, Hellboy, and Snowpiercer. Heck, the list of what he's given the world is not a short one.
Hurt was working recently too, and his final film, Darkest Hour, will see him playing Neville Chamberlain when it's released in December.
Rest in peace, John Hurt. And thank you so much.