News
J.J. Abrams Teases Portal Movie Announcement
J.J. Abrams says a Portal movie announcement could be coming fairly soon...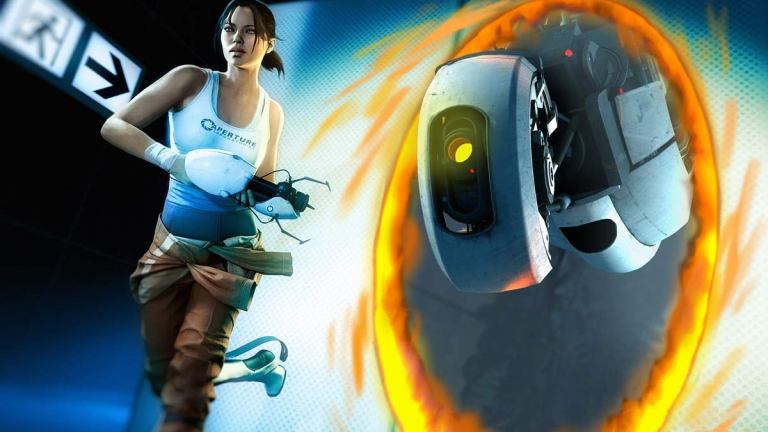 Update 1 – 09.29.16:
Speaking to IGN at the Westworld red carpet, director/producer J.J. Abrams gave an update on the upcoming Portal and Half-Life movies. While Abrams didn't go into too much detail, he did reveal that he has a meeting coming up next week with Valve, the studio that created both games in question. And it seems like both Bad Robot and Valve are focusing on the Portal movie first. 
"We have a meeting coming up next week with Valve, we're very active, I'm hoping that there will be a Portal announcement fairly soon," said Abrams.
The announcement could involve a reveal of who is writing the script for the film, as Abrams teased that he's had talked with writers about both games:
"We are having some really interesting discussions with writers, many of whom…once you said you're doing a movie or show about a specific thing that is a known quantity you start to find people who are rabid about these things. As someone who loves playing Half-Life and Portal, what's the movie of this, it's incredible when you talk to someone who just 'gets' it, it's like, oh my god, it's really the seed for this incredible tree you're growing."
Abrams was careful not to talk about Portal's story, and didn't say if the film would follow the game's storyline, which involves a facility full of platforming puzzles, inter-spatial portals, and a mad AI who loves cake. Not too much to chew on exactly, but perhaps we should prepare ourselves for a Portal announcement.
Original Story – 03.14.16:
While promoting his latest production, 10 Cloverfield Lane, which is very good by the way, J.J. Abrams gave IGN an update about Bad Robot's upcoming Half-Life and Portal movies. It's not much of an update and even Abrams says so.
"We've got writers, and we're working on both those stories. But nothing that would be an exciting update," says Abrams, who's set to produce both films. He didn't reveal who the writers were, though. It's worth noting that director Dan Trachtenberg, who helmed 10 Cloverfield Lane, first came into prominence for his short fan film, Portal: No Escape, which is based on the game. Trachtenberg might be an ideal choice for the Portal movie, but we'll just have to see what's next for the up-and-coming director. 
Meanwhile, the Half-Life movie, which was first announced by Valve head Gabe Newell at DICE 2013, has proven to be as elusive as the games themselves. Since the film's announcement, there hadn't been any additional information until now. We assumed it was burning in development hell. Glad to see that's not the case. 
The Half-Life series is the stuff of gaming legend, not only due to its excellent gameplay and storytelling, but because of its seemingly cliffhanger ending. Fans of the series have been waiting for a proper sequel to 2007's Half-Life 2: Episode Two for quite a long time now. Every now and again, we hear rumblings about when Half-Life 3 might arrive, but they never really amount to anything. Let's hope the movie fares better. 
We'll keep you updated on this as we learn more!