News
James Gunn Wanted to Direct an R-Rated Hitman Film
The Guardians of the Galaxy director was denied the chance to adapt one of gaming's great franchises.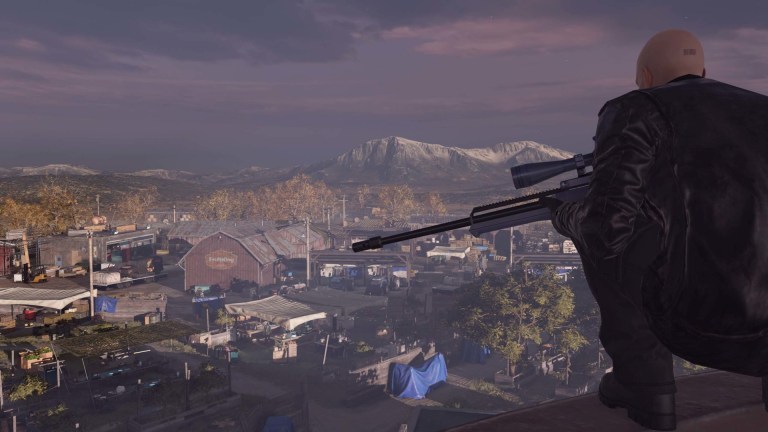 Hitman voice actor David Bateson recently revealed that he was disappointed with the decision to cast Timothy Olyphant as the first film version of Agent 47. In the process, he joined a legion of Hitman fans who have found themselves disappointed with one aspect of the Hitman movies or another. It seems that Hollywood just can't get gaming's greatest assassin right.
The quality of the Hitman films we've received thus far is somehow made even worse by the revelation that Guardians of the Galaxy director James Gunn almost helmed a Hitman adaptation of his dreams.
Recently, Gunn was asked on Twitter which video game he believes he could turn into a good movie. He replied with the following:
— James Gunn (@JamesGunn)
February 21, 2017
Learning that James Gunn almost directed a Hitman movie is pretty intriguing in its own right, but his claim that the pitch was rejected – at least in part – due to his desire to make an R-rated version of that movie is downright fascinating considering that both Hitman movies released thus far have been R-Rated.
Gunn replied that this happened before the first R-Rated Hitman was released, but since he didn't elaborate further, we did a little digging of our own. Assuming that this occurred before the 2007 Hitman movie was greenlit, which makes sense given the producer's hesitancy to make it Rated-R, it's likely that Gunn pitched his idea sometime between 2003 and 2006 when Vin Diesel was supposed to play 47 and no director was attached.
This means that it probably occurred sometime before Gunn's first full-length film directorial effort (2006's Slither). It's possible, then, that his relative lack of experience had something to do with the refusal. That, or he was a victim of good old-fashioned film politics.
In any case, if Gunn wants to return to this idea in the near future, we're sure he'd be embraced by the Hitman community.