News
Into the Breach Launch Trailer
The makers of FTL return with this retro-inspired strategy game.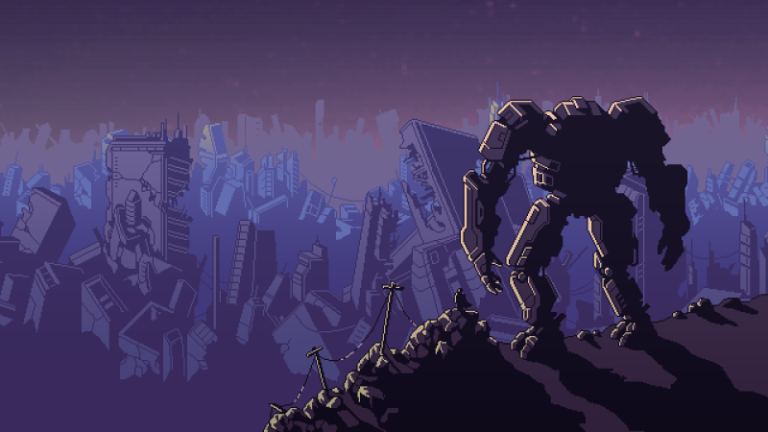 Into the Breach, the next game from the developers of the revolutionary roguelike, FTL, releases on February 27th. To celebrate the occasion, developer Subset Games have released a launch trailer for the strategy title that does a pretty great job of conveying why you should be so excited about this PC strategy game. 
While the "From the makers of FTL" tag is eye-catching, Into the Breach doesn't share many similarities with that incredibly successful sci-fi roguelike. Instead, it's a turn-based strategy game that requires you to defend what remains of human civilization from aliens that are looking to pull an Independence Day (as we're pretty sure such things are officially known). The very good news is that your advanced technology allows you to see every enemy movement and attack before they happen. In theory, that means that you can always greet your foes with the perfect defense.
Sadly, things rarely work out that way. Knowing what your enemies are going to do and preventing them from doing so are two very different things. Your foes are much tougher than you are and defeating them will require you to master a complex series of strategy mechanics that incorporate everything from the special abilities of your mechs to certain environmental features. For instance, you'll receive a notice of seismic anomalies which may open up the ground and swallow any units that are standing in the affected area. 
Even though Into the Breach leans more toward the turn-based strategy genre, it does feature quite a few roguelike elements. Many maps are procedurally generated and there's a unique permadeath system that involves multiple timelines. Failing a mission means that you get to choose one of your pilots and send them back in time to the beginning of the game. You'll lose the progress you've made, but you will retain the pilot's earned abilities. 
On top of all this, you get some rather nifty 16-bit visuals and a killer soundtrack. Indeed, Into the Breach will no doubt remind some of the Advanced Wars series, even though Into the Breach appears to be aiming for a slightly more complicated brand of strategy. 
Into the Breach will only be available for PC at launch, but Subset Games have expressed interest in bringing the game to multiple systems at some point.