News
Interplay Founder Recalls the Making of Mario Teaches Typing
A rather strange Mario game has a surprisingly simple origin story.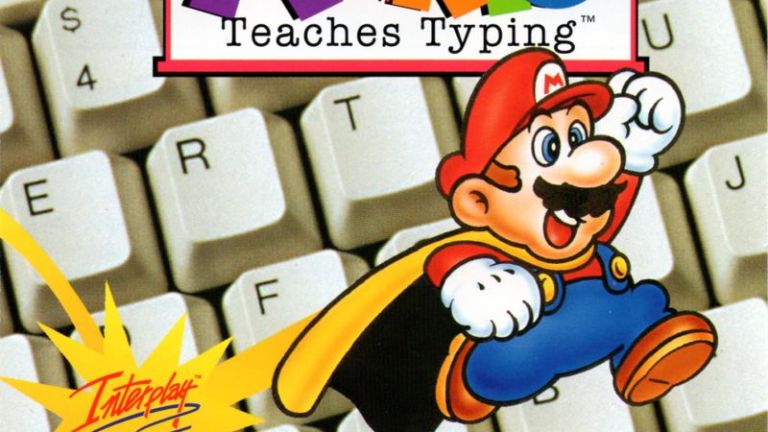 Mario+Rabbids might seem like a pretty bizarre venture for the world's favorite plumber, but those familiar with the history of the Mario franchise know that Nintendo's mascot has been featured in some pretty strange titles over the years. 
In fact, the early '90s saw a huge influx of Mario educational titles designed to teach young gamers everything from geography to math. One of the most successful games of this variety was 1991's Mario Teaches Typing; a typing tool disguised as a mini-Mario adventure. In a recent interview with IGN, Mario Teaches Typing creator and inXile Entertainment founder, Brian Fargo recalls how that spin-off came about. 
"At the time, Mavis Beacon Teaches Typing was the big hit," said Fargo. " [I] had seen somewhere that over half the people were buying [Mavis Beacon Teaches Typing] to teach their kid to type…so I thought, 'Well, a teacher… What's more interesting than a teacher but Mario?' So I went to Nintendo and pitched them and they loved it and it was a huge success."
Not everyone was thrilled with the game, however. Fargo states that Mavis Beacon creator Les Crane gave him the stink eye at a party and later confessed that Mario Teaches Typing directly cut into Mavis Beacon Teaches Typing's success. 
While Fargo and Interplay would go on to also develop Mario's Game Gallery, their relationship with Nintendo ended shortly thereafter. 
[Shigeru] Miyamoto liked what we were doing and so everybody was happy, and then somebody else came out with some other Mario product that was not high quality," said Fargo. "And so they came back and said, 'No more with Mario.' And we said, 'Yeah, but you like us.' And he said, 'Brian, we do but… no more.'"
Of course, Nintendo eventually relented on that policy as evidenced by Mario+Rabbids. Interestingly, the X-Com development team recently spoke to Game Informer regarding Mario+Rabbids blatant replication of that series' formula and stated that had they known Nintendo would ever go for such a thing, they would have gladly pitched it years ago.