News
Injustice 2 Prequel Comic Coming This April
Tom Taylor and Bruno Redondo will be reuniting to tell the tale of what happened in-between Injustice and its upcoming sequel.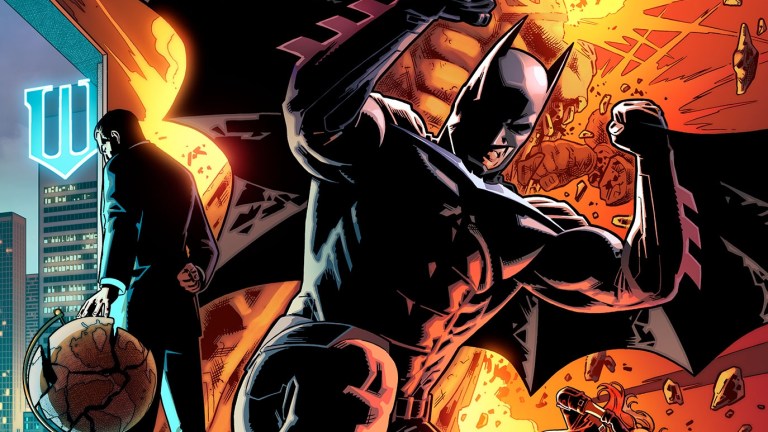 Four years ago, NetherRealm Studios released Injustice: Gods Among Us, a one-on-one fighting game that pit DC Comics superheroes and villains against each other. The story took place in an alternate DC universe where Superman ruled the world with an iron fist, born from an incident five years earlier where he murdered the Joker in a fit of anger. Ultimately, he was defeated thanks to the efforts Batman, Lex Luthor, Harley Quinn, and the mainstream universe's Justice League.
When the game was on the way out, DC released a digital series by Tom Taylor and a handful of different artists. The comic, a prequel detailing Superman killing the Joker and the year that followed, was better than the usual promotional tie-in. Once the Joker was taken out, Taylor got to stretch his creative muscles and helped build a brand that got him spots writing Iron Man and Wolverine.
The comics were well-received and sold strong, whether digital, physical, or collected in trade. Eventually, the first volume ended and we moved on to Injustice: Year Two. Then, even with Taylor leaving the book, we ended up with all five prequel years across several real-life years. With the prequel having fully caught up, Taylor has been writing Injustice: Ground Zero, a series that retells the video game's storyline from the point of view of Harley Quinn.
Well, with the video game Injustice 2 coming out this May, we're getting the comic book tie-in, starting on Tuesday, April 11. Written by Tom Taylor, we'll see what goes on in-between the first game and its upcoming follow-up. Now that Superman's been ousted and imprisoned, it's up to Bruce Wayne to bring order in the aftermath.
Bruno Redondo will be returning as the main artist, accompanied by fellow Injustice artists Juan Albarran and Mike Miller, as well as Daniel Sempere.
The new game will feature the likes of Brainiac, Supergirl, Poison Ivy, Atrocitus, Gorilla Grodd, Deadshot, and more. Coincidentally, despite the Injustice comic having a massive body count and coming out years before the sequel was even announced, the books went out of their way to either not include or not kill all the new cast members in advance. That's some impressive planning.
Gavin Jasper has his fingers crossed for Booster Gold showing up. Follow Gavin on Twitter!