News
Injustice 2 Legendary Edition Coming in March
Perhaps the best way yet to watch Batman punch Superman.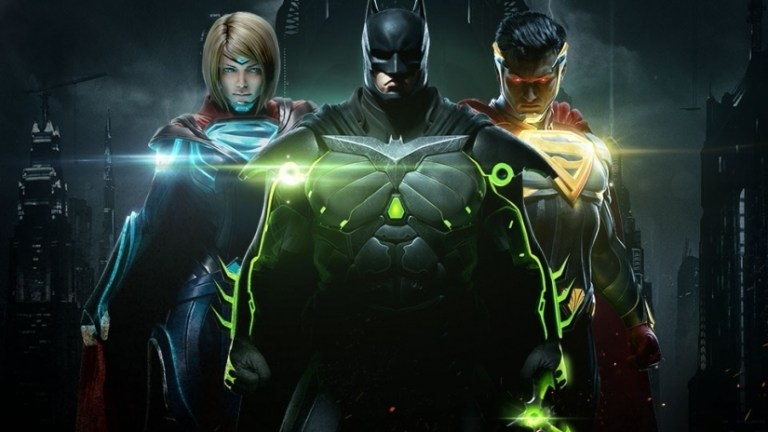 Warner Bros. Interactive Entertainment and DC Entertainment have confirmed that they are releasing a special edition of Injustice 2. 
Injustice 2 – Legendary Edition contains all of the base Injustice 2 content along with all of the downloadable playable characters released for the title thus far. That includes Darkseid, Red Hood, Starfire, Sub-Zero, Black Manta, Raiden, Hellboy, Atom, Enchantress and The Teenage Mutant Ninja Turtles (that last one will never stop being amusing). On top of that, you'll be able to access Injustice 2 Ultimate Edition's premiere skins. 
But wait, there's more! Legendary Edition contains a new learning hub that expands the offerings of the base game's tutorial mode, new gear items for all existing characters, a new level cap (30), and an additional augment slot that opens at the new level cap. If you pre-order the Day 1 edition of the game, you'll also receive a collectible coin, a steel card, 11,000 source crystals, and a steel case.
The Legendary Edition of Injustice 2 will release for PlayStation 4, Xbox One, and PC on March 27th. There is no word yet regarding the price of this edition of the game.
Assuming that the asking price for Legendary Edition is reasonable, it's hard not to recommend this edition of the game to anyone who is interested in playing Injustice 2 and hasn't done so yet. There's enough additional content here to consider the Legendary Edition the "definitive" version of the game. 
Truth be told, though, we'd recommend any version of Injustice 2 to just about anyone. While the game flew under the radar a bit last year due to the sheer number of high-profile, high-quality releases that we were treated to in 2017, Injustice 2 was a truly great fighting title. It lacked some of the depth of the most hardcore fighting games, but its character design, sound design, visuals, depth of customization, and surprisingly great story makes it the type of fighting game that nearly everyone can enjoy regardless of their genre experience.