News
Injustice 2 DLC: Atom Trailer
This might just be one of Injustice 2's most entertaining fighters.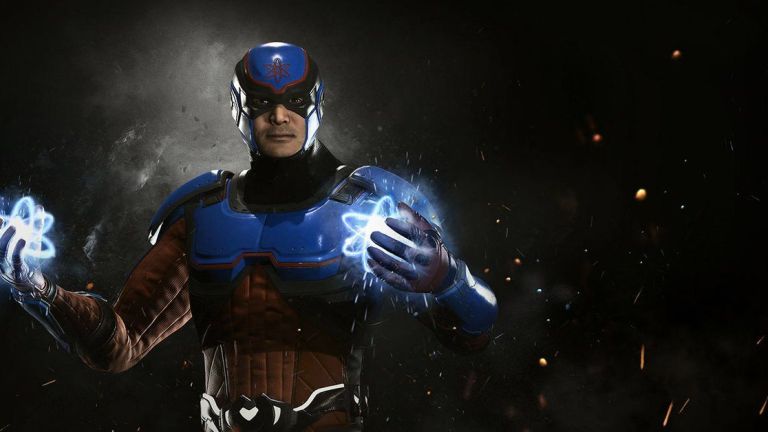 Injustice 2 may have gotten lost in the shuffle of 2017's steady stream of great games, but this fighter is really one of the best in recent memory. Like Injustice before it, Injustice 2 utilizes the deep mythology of the DC universe to craft a rich story starring DC's best. Of course, that story is just the appetizer for Injustice 2's surprisingly great fighting system and customization mechanics. 
Whether you're still playing Injustice 2 or are looking to get into it, you'll be happy to know that there is a ton of DLC in the pipeline for 2017's best fighting game. Most of this DLC will add new fighters to the game's sizable roster. Other releases will feature new levels, costumes, and modes. In order to be sure that you don't miss out on any of the game's incredible content, we're keeping up with all the Injustice 2 DLC information as it becomes available. 
Here's everything we know about Injustice 2's DLC. 
Atom DLC 
Injustice 2's next DLC character is certainly going to be one of the roster's strangest competitors. 
The shrinking Atom will join Injustice 2's roster and bring some unique moves with him. Watching Atom change his size to fight some of Injustice 2's best characters is not only visually satisfying, but figures to be mechanically interesting as well. We have a feeling this is going to be a tough character to master. 
Justice League DLC
The Justice League has always been available in Injustice 2 – they're kind of a big deal so far as DC-related properties go – but soon, Injustice 2 players can fully embrace the aesthetics of the upcoming film via a new DLC costume pack. 
The most recent update for Injustice 2 adds Justice League movie-themed content to the fighting game. Players will be able to snag Batman's Injustice League outfit, Aquaman's Justice League outfit, and Cyborg's Justice League outfit. Injustice 2 players already know that Wonder Woman's DCEU outfit is already in the game. 
The Aquaman and Batman outfits can be snagged via Arena Event rewards which include a special Justice League Chest designed to make acquiring these duds just a tad easier. As for Cyborg, the only way to acquire his custom outfit is to beat him in combat. You should find that Cyborg takes the place of one of your opponent's fighters in the Arena. If you manage to beat Cyborg, you can unlock his new outfit. 
Of course, you can always just straight up buy these outfits in the store, but recent events with other games may may you understandably trigger shy about going that route.
The timing of this move should be obvious to anyone who pays attention to the DCEU movie release schedule. With Justice League set to hit theaters this weekend, it makes sense that one of the best DC games on the market would celebrate this event with a few nods to the major motion picture. Of course, it remains to be seen whether or not the Justice League film is going to be quite as captivating as Injustice 2 has proven to be. Early reviews – including our own – are decidely mixed. 
In case the official Justice League costumes aren't your thing, you may want to consider downloading the most recent Injustice 2 character pack. That DLC adds the Ninja Turtles to the game alongside previously revealed heroes Atom and Enchantress. That gives us the chance to settle the age-old question, "Could the Ninja Turtles beat Superman if they ganged up on him?"
Without getting into spoilers related to Injustice 2's surprisingly great story, we're going to go ahead and answer that with a fairly definitive, "no."