News
In the Valley of Gods is the Next Game from the Developers of Firewatch
This adventure will focus on two documentary filmmakers exploring an ancient tomb.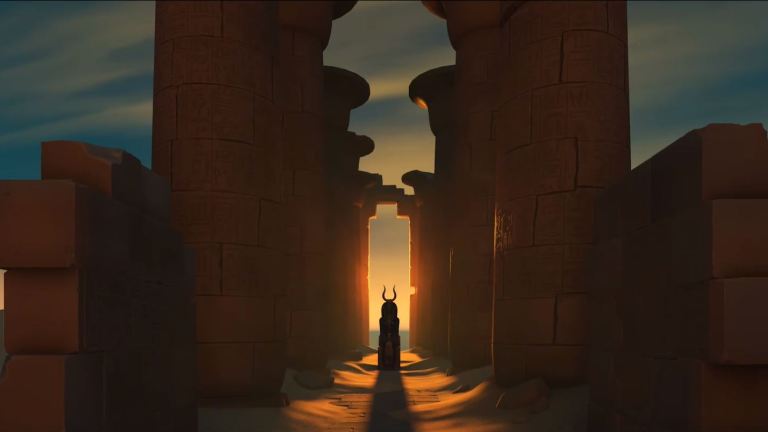 Campo Santo, developers of Firewatch, have revealed that their next project is a first-person adventure called In the Valley of Gods. 
In the Valley of Gods stars two 1920s filmmakers who hit the big time after one of their projects became an unexpected hit. The problem is that they're having trouble replicating that success. That's why they're thrilled to receive information that may lead them to the Tomb of Nefertiti; a lost Egyptian tomb that is said to contain many mysteries. They decide to seek the tomb out in the hopes that it will be the source of their next major film. 
Much like Firewatch, Valley of Gods is really a game about the relationship between its two characters. That relationship will be tested via a series of obstacles both external and personal that arise during the course of their adventures. Unlike Firewatch, the characters in Valley of Gods will remain in close proximity. 
They'll have to stay close if they're going to finish their documentary, which actually appears to be a pretty significant part of the gameplay. As we see in the trailers, players will be required to film certain events and locations. It's not clear how that will exactly play out during the course of the game, but it seems that certain elements of the world will be altered based on whether or not you are filming them. 
Unfortunately, it's going to be quite some time until we actually get to play Valley of Gods. The game isn't scheduled to be released until 2019. The developers have confirmed that it will launch for PC, but they also indicated they are interested in bringing the title to consoles. 
Until then, we highly recommend that you play Firewatch if you haven't had the chance to do so already. It's one of the most beautiful and impactful video game adventures in recent memory. Its soundtrack is also worth playing on an infinite loop if you happen to be into great music and things of that nature.