News
Hyper Light Drifter: Netflix Castlevania Creator Developing Animated Series
The stunning beautiful Hyper Light Drifter is getting an animated adaptation.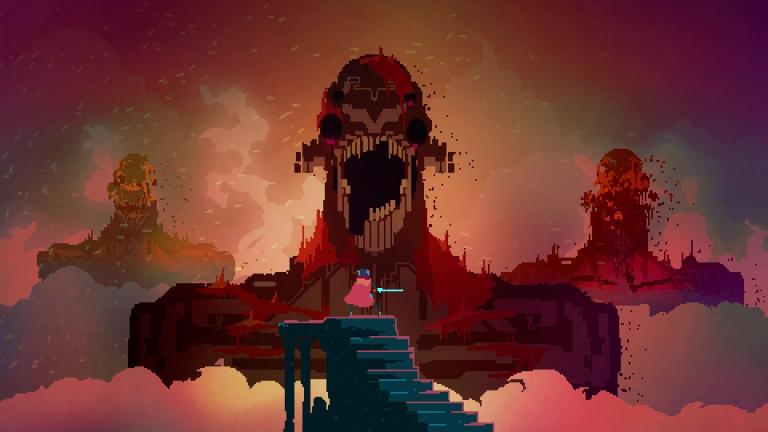 Adi Shankar (the showrunner of Netflix's Castlevania and the upcoming Devil May Cry and Assassin's Creed adaptations) is also actively developing a series based on the hit indie title, Hyper Light Drifter.
"The difference between a series and a game is vast in a lot of ways," says Hyper Light Drifter creator Alx Preston in an interview with Polygon. "Hyper Light as a game was pretty atmospheric and kind of overbearing at times. For a series, the question is: how do you sustain and keep your attention on a non-interactive run? Does it get really, really dark and serious? Does it have some levity?"
Preston also notes that he and Shankar are "leaning a lot more towards something that's representative of the game on the style side," which suggests that this will be an animated series that at least touches upon the visual style of the game itself. That's hardly a shock considering how important the visuals are to Hyper Light Drifter and the success of the Castlevania series. Preston also notes that there is still some discussion regarding how dialog heavy the show will be. 
There's still a question of how much dialogue we really have if any," says Preston. "Could it be a more silent series or would we have voice acting? Considering Hyper Light was wordless, there's an idea there of how much that would carry over to a show."
The idea of an animated video game adaptation free of dialog is not only fascinating but actually makes a lot of sense for Hyper Light Drifter. Almost all of that game's storytelling is done visually, which is something that franchises like Dark Souls excel at. It would be great to see a series like Hyper Light Drifter (or even a theoretical Zelda series) embrace the idea of minimal or no dialog. Shankar certainly seems interested in preserving the integrity of the game itself.
"[I'm doing this in] the same way that, back in the day, a director or writer would read a book and say, 'Oh my god, this book's amazing,' not, 'Oh my god this book's sold so many copies,'" said Shankar. "It's important for me not to just all of a sudden become the AAA junkie. To just go like, 'OK, what are the biggest franchise, I'm going to jump on all of them.' That's not why I'm trying to do this."
Matthew Byrd is a staff writer for Den of Geek. He spends most of his days trying to pitch deep-dive analytical pieces about Killer Klowns From Outer Space to an increasingly perturbed series of editors. You can read more of his work here or find him on Twitter at @SilverTuna014.